JUST Pensacola
Justice United Seeking Transformation in Pensacola
What is JUST Pensacola?
JUST Pensacola is a diverse and growing coalition of 20 congregations working for justice in Pensacola.
We are a newly formed organization entering our inaugural cycle of listening to surface community problems, researching systemic solutions, and taking direct action to hold decision makers accountable for change. We are currently forming Justice Ministry Teams within our member congregations, and will be holding house meetings this fall.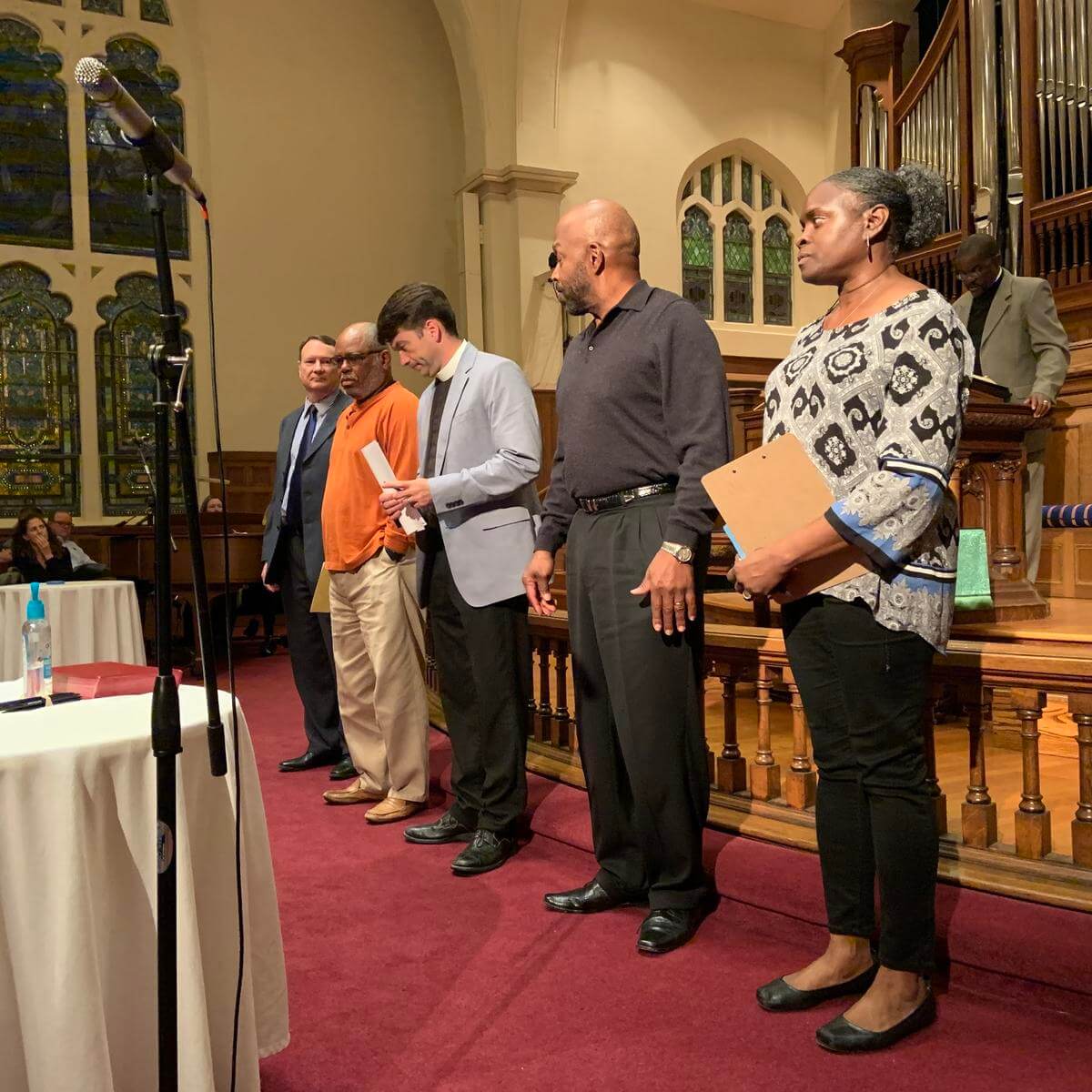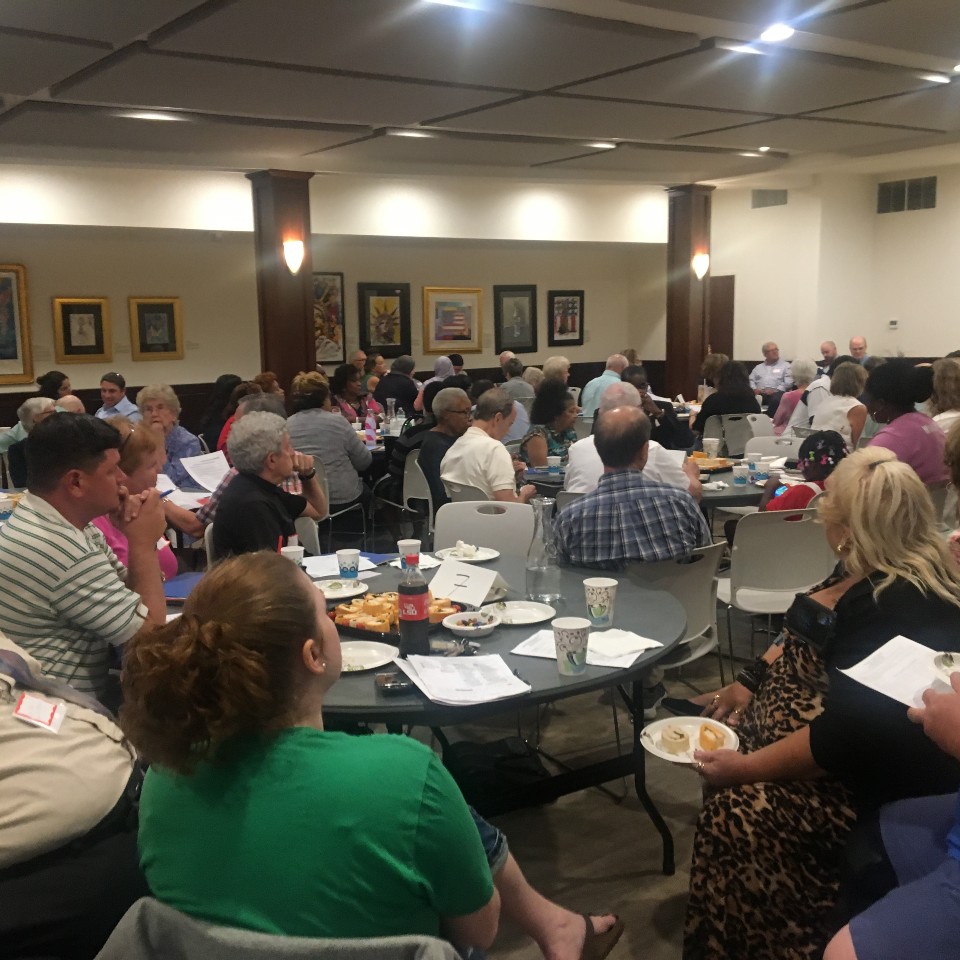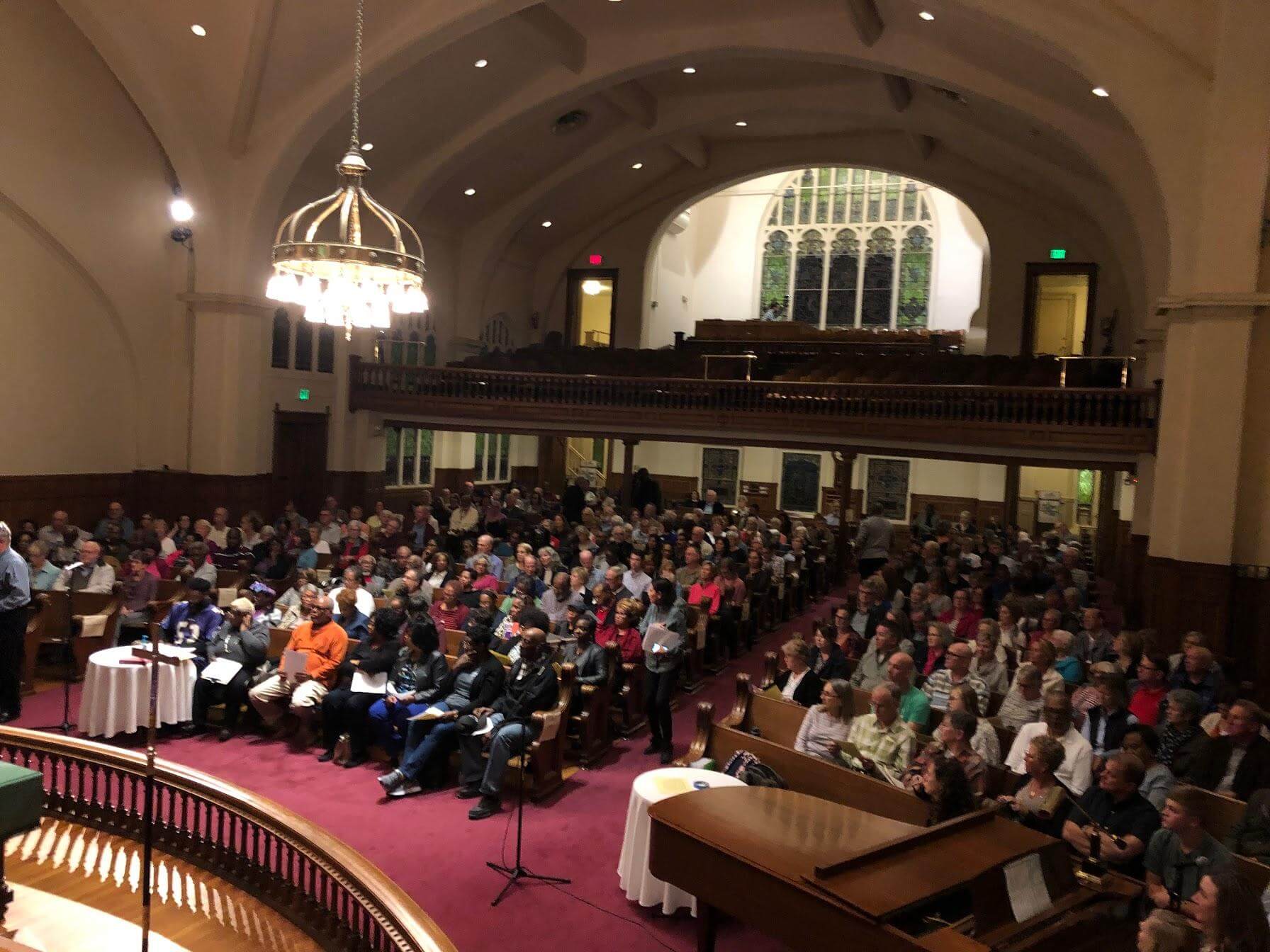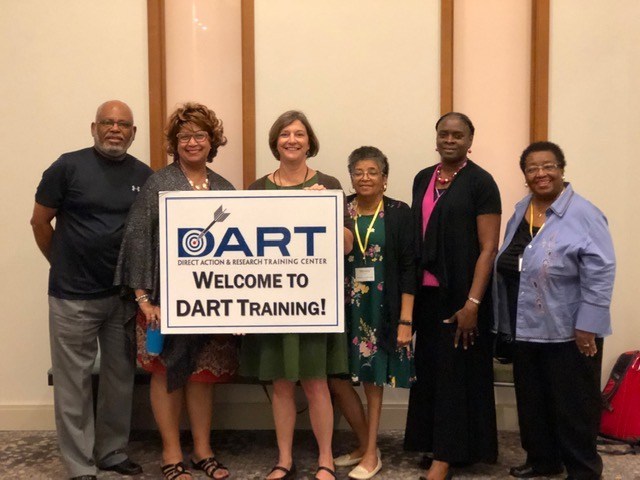 Our Impact
Just Pensacola completed its first listening, research to action process and will begin its investment drive starting September 2020. During this year, JUST Pensacola has welcomed four new congregations Cokesbury United Methodist Church, First City Church, Greater Morning Star Baptist Church, and Mary's Missionary Baptist Church. We are now 24 congregations strong!
During its first listening process, JUST hosted 60 house meetings and engaged over 500 congregation members in these sacred conversations. Out of those 500 members, 347 agreed to become network members. During its Covenant Assembly, JUST brought together 270 members who voted to focus their research on Criminal Justice and Education. Despite COVID-19, JUST Pensacola board members agreed to move forward and host a Nehemiah Action virtually. On August 17, 2020, 180 JUST Pensacola members came together virtually to vote on the 2020 Nehemiah Asks and to re-affirm their commitment to turnout, 600 members, to the first Nehemiah Action.
On August 31, JUST Pensacola exceeded its goal by turning out 700 members to the Nehemiah action. JUST Pensacola proudly welcomed members for 65 different congregations during the Nehemiah Action. JUST Pensacola invited the State Attorney Elect, Ginger Bowden Madden to attend and commit to increasing the use of youth civil citations from 41 to 80 percent. While she did not agree to a numeric goal, she did agree to increase the use of civil citations, allowing more than one civil citation and adding offenses to the civil citation that were removed by the current State Attorney. Finally, the State Attorney Elect agreed to participate in an exploratory committee to learn about adult civil citations. JUST Pensacola members will continue to monitor the use of civil citations and continue to meet with decision-makers to ensure civil citations remain at the top of their priority list.
Among other things, JUST would like to share that they joined the DART FL Criminal Justice Coalition in 2020. As part of the efforts of the DART CJ Coalition, JUST Pensacola organized 120 members to send letters to the Secretary of the Department of Juvenile Justice in support of civil citations.
Accomplishing the above goals enabled us to win several issue victories related to making institutional changes to the high arrest rate in Escambia county's criminal justice system, which disproportionately impacts children and adults of color.  The commitments secured and listed below at the May 3, 2021 Nehemiah Action will positively impact an estimated 158 children each year who will receive a civil citation rather than be arrested.  This is estimated to save the county $675,000 a year.
The following commitments were secured from State Attorney Ginger Bowden-Madden at the Nehemiah Action:
A new Memorandum of Understanding (MOU) will be drafted by the State Attorney and signed by all stakeholders. This new MOU will make all misdemeanors eligible except ones involving animal cruelty and domestic violence between dating youth. It will also exclude the offenses ineligible by the state, gun violence, gangs or sexual offenses.
The State Attorney will call a stakeholder meeting by July 30th to get all stakeholders to sign this MOU and discuss how to increase the usage of civil citations. This should include a conversation about screening at the jail and Clerk of Courts before juvenile records are permanently filed. This is what happens in Pinellas County and Polk County. The State Attorney agreed to research this topic more so that youth don't fall through the cracks. JUST Pensacola will have a representative(s) at this meeting.
The State Attorney will not use the above-mentioned meeting to discuss adult civil citations, but are willing to continue meeting with JUST Pensacola on this topic. We are encouraging her to find another venue to start conversing with key stakeholders like the Sheriff, Public Defender and Chief Judge about an adult civil citation program.
The following commitments were secured from Sheriff Chip Simmons:
Issuing civil citations to over 80% of eligible youth
Starting an adult civil citation program
Mayor Grover Robinson publicly stated his support of the civil citation program and ensured that our new Police Chief stops children from being trapped in our criminal justice system. He agreed to set up a meeting between us and the new Police Chief within the first 90 days of his tenure.  He also agreed to meet with JUST Pensacola by August 30th to discuss how the $19 million from the Federal Relief Funds will be spent on affordable housing.
Community Organizing Careers
Interested in a career with JUST Pensacola?
Sign up to be notified the next time we're hiring organizers.