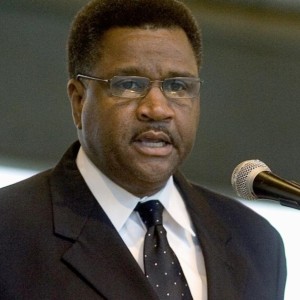 Pastor Dollison has a passion for community service and a fearless commitment to confront justice issues in Polk County. That dedication finds expression in his roles as past Co-Chair and current Board Member for the Polk Ecumenical Action Council for Empowerment (PEACE) of Polk County, a grassroots social justice organization for positive change.
Pastor Dollison's commitment to social justice, community engagement, and spiritual leadership is further demonstrated by his past and current service in numerous positions:
• Chairman, Pastoral Development Conference for the Progressive Missionary & Educational (PM&E) Baptist State Convention of Florida, Inc.
• Past President/current Vice President, NAACP-Winter Haven Branch
• Senior Chaplin, Winter Haven Police Department
• Past President, Interdenominational Ministerial Association of Polk County, Inc.
• President, Interfaith Ministerial Alliance of Winter Haven
• Past 2nd Vice Moderator, First South Florida (FSF) Missionary Baptist District Association
• FSF Congress Number Three — President/past Educational Dean
Pastor Dollison is a native Hoosier from Indiana, graduating from Indiana State University and Central Baptist Theological Seminary, and is a member of the Kappa Alpha Psi Fraternity. He has shared the past 37 years of his life with his lovely wife, Valerie Bush Dollison, a native of Bartow, Florida and they have three adult children.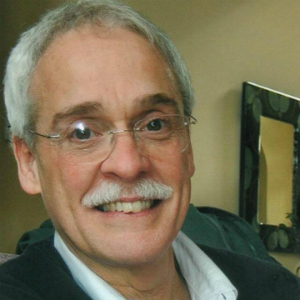 A native of Decatur, Georgia, Ron Luckey received a B.A. from Lenoir-Rhyne University, a Master of Divinity from Lutheran Theological Southern Seminary, and a Doctor of Ministry from Lexington Theological Seminary.
After forty years in pastoral ministry, he retired at the end of 2012, having served as pastor in North Carolina, campus pastor at Clemson University in South Carolina, and as pastor of Faith Lutheran Church in Lexington, Kentucky for twenty-five years.
He has been involved in community organizing in Lexington since 2001 with the founding of BUILD (Building a United Interfaith Lexington through Direct Action.) He has been a member of the Evangelical Lutheran Church in America's Community Organizing Advisory Team and has co-chaired the Indiana-Kentucky Synod Community Organizing Team. In addition to his community organizing training through DART, he has received training through the Gamaliel Foundation and National People's Action.
He is a certificated instructor in Kenpo karate and holds a fourth degree black belt. He and his wife, Pacita, a retired public school teacher, have four grown children and six grandchildren.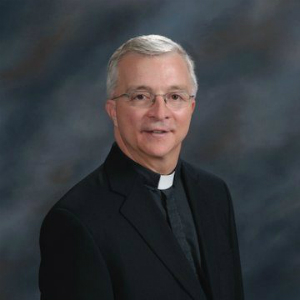 Native to Wisconsin, Fr. Chris Hoffmann earned a degree in accounting at Marquette University before graduating from St. Mary's Seminary in Baltimore. He was ordained a Roman Catholic priest in 1987 and has had nine assignments.
In 2000, while pastor of St. Clare, he worked with 15 other clergy to found the FAITH (Fighting Against Injustice Towards Harmony) organization, a DART affiliated group, and became its first co-chair.
After a move to Haines City, FL in 2003, he again worked with his parish to covenant with PEACE in Polk County, another DART affiliate organization.
Fr. Chris is currently pastor of Our Lady of Hope Catholic Church in Port Orange, FL, which is a member of FAITH in Volusia County. FAITH and nine other DART organizations in Florida are currently working to reduce youth arrests by having law enforcement issue civil citations (an alternative to arrests).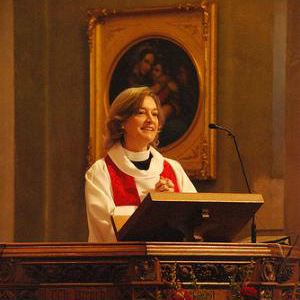 The Rev. Kathryn Mary (Kammy) Young is currently the Canon Missioner for Development: Evangelism & Mission Engagement for the Episcopal Diocese of the Central Gulf Coast in Pensacola, Florida. From 2011-2017 she served on the faculty of the School of Theology at the University of the South as the director of contextual education and lecturer in contextual theology. Prior to that, she was associate rector for spirituality and justice at Christ Episcopal Church in Ponte Vedra Beach, FL. While at Christ Episcopal, Rev. Young played a key role in the DART affiliate in Jacksonville, ICARE.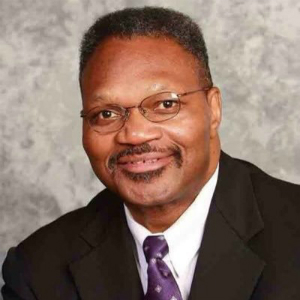 La Fayette Scales is a native of Columbus, Ohio where he grew up in the home of Christian parents. He received the Lord Jesus Christ as Savior at the age of twenty-one and was licensed to preach the Gospel in 1973. His greatest desire and focus is to see God's people grow into their full potential and mature in their character.
In 1982 he was commissioned Pastor of Rhema Christian Center having begun that work with seven members. The church has grown profoundly and is making an impact in northeast Columbus, Ohio. The church has assisted in establishing six local congregations and developed Dayspring Christian Community Development Corporation providing affordable housing and economic opportunity for low-income families.
La Fayette has ministered to men across the United States and throughout the world. He is also a charter member of the Fellowship of Inner City Word of Faith Ministries (FICWFM).
Through the Network of Local Churches, La Fayette is recognized and set in the Church as an Apostle and functions in that capacity to many leaders, churches, and ministries locally, nationally, and internationally. La Fayette has ministered throughout the United States, Canada, Israel, Zimbabwe, Russia, South Africa, Australia, Latvia, Estonia, Sweden, Tanzania, Uganda, Kenya, Fiji, Peru, Ecuador, and Singapore and throughout the Philippines, Indonesia, and Malaysia and the Dominican Republic.
He has authored two books, What is the Church Coming To and It's The Walk Not The Talk, as well as numerous manuals, articles and papers to strengthen the church and train leaders. In May, 2003 Pastor Scales received an Honorary Doctorate of Divinity from Beulah Heights Bible College in Atlanta, Georgia.
La Fayette resides in Columbus, Ohio with his wife, Theresa and their children, Jonathan & Nataria Scales, their two children Marques and Mia, Marshall & Yolonda Ziglar, and Christopher.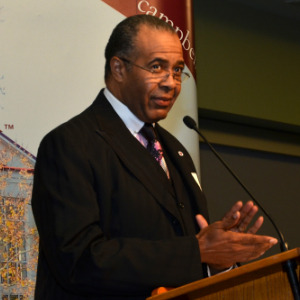 Reverend Joseph Owens is the senior pastor at Shiloh Baptist Church and Co-Chair for DART's affiliate Building a United Interfaith Lexington through Direct-Action (BUILD) in Lexington, Kentucky. Owens is a member of the Campbellsville University Board of Trustees where he just completed his fifth term as chairman. He is a 1977 graduate of Campbellsville University with a Bachelors of Arts in Christian Studies.
A native of Lebanon, Kentucky, he became licensed to preach in 1975 at First Baptist Church in Campbellsville, Ky., and became ordained in 1980 at Emmanuel Baptist Church in Louisville. He graduated from the Southern Baptist Theological Seminary in 1980 with a Master of Divinity and a Master of Religious Education. In 2000, he graduated from United Theological Seminary in Dayton, Ohio with a Doctor of Ministry.
Rev. Owens served as pastor at Second Baptist Church in Vincennes, Indiana for seven years, and Zion Hill Missionary Baptist Church in Midway, Ky. for eleven years. He is serving in his eighteenth year at Shiloh Baptist Church.
He is a board member of the Black Church Coalition of the Bluegrass in Lexington where he previously served as chairman for ten years. Owens is also former moderator of the Consolidated Baptist District Association in Kentucky.
Owens has been married to his wife, Elizabeth for 43 years. The couple has two children, Charisa Jené and John Mark. They also have five granddaughters.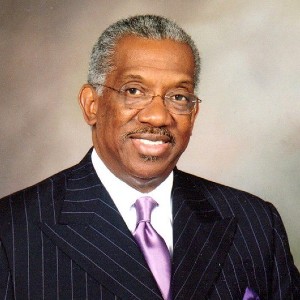 Adam Jefferson Richardson, Jr. was elected and consecrated the 115th Bishop in the African Methodist Episcopal Church in 1996 at Louisville, Kentucky. He was assigned to the 14th Episcopal District which includes six countries in West Africa.
In the 2000 – 2004 quadrennial, he served as chair of the Lay Commission and as a member of the World Methodist Council. He has chaired the Health Commission and twice as chair of the Commission on Seminaries, Universities, Colleges and Schools. In 2002, Bishop Richardson served as President of the Council of Bishops and the Presiding Bishop of the 19th Episcopal District with headquarters in Johannesburg, South Africa. Beginning in 2004, he served as the presiding bishop of the Second Episcopal District which includes North Carolina, Virginia, Maryland, and Washington, DC. For eight years, the Second District saw phenomenal growth in membership, educational support, missions-related ministries, and ministry to men, health, prisons, the advancement of women in ministry, and a commitment to social and political action. Bishop and Mrs. Richardson took great pride in the District's embrace of ministries to youths and young adults. At the 2012 General Conference, Bishop Richardson was elected president of the General Board and was assigned to the Electrifying, Empowering Eleventh Episcopal District which includes Florida and the Commonwealth of the Bahamas. Prior to his election as a Bishop, he was senior minister of the Bethel A. M. E. Church, Tallahassee, Florida. For eighteen years his leadership and teaching skills produced a major ministry of growth in membership, new and expanded facilities, outreach to the poor and dispossessed, with an active presence in the community.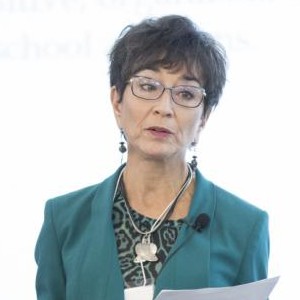 Suzanne Hardie worked at the Procter & Gamble Company for 32 years, starting as an engineer and retiring as a senior Research & Product Development Executive. There she was responsible for: 1) creating and shepherding many new products, brands, and business innovations to market, both Nationally and Internationally; and 2) developing the innovative capability of people and large organizations to deliver the breakthrough programs.
Since retirement, Suzanne has served on several non-profit boards and has been heavily involved in all aspects of CAJM since its inception. She has a particular passion for alleviating racial injustices and all issues that address those inequities. For fun, Suzanne created a small millinery business where she designs and hand makes women's hats and fascinators.
Suzanne is married 45 years to Frank, has two sons and five grandchildren who bring enormous joy. She was one of the first women to graduate from the University of Notre Dame, where she earned a Bachelor of Science Degree in Chemical Engineering with highest honors.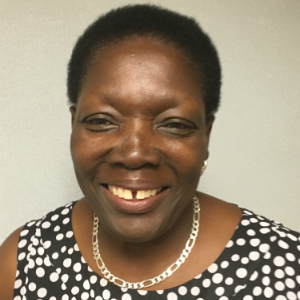 Mrs. Florette Young is a member of FAST's foundational congregation, Bethel Community Baptist Church. Born in Jamaica, she moved to the United States in 1967 and settled in St. Petersburg in 1976. As a registered nurse, Mrs. Young was the owner and operator of an assisted-living facility for seniors and people with mental illnesses for 30 years.
Mrs. Young has focused her life's work on the indigent population in need of health services. She has also served as the Vice President of the Black Nurses Chapter in St. Petersburg, an active member in the Urban League, and a leader with her congregation's mission ministry and health ministry. She is the proud mother of two children and grandmother of two grandchildren.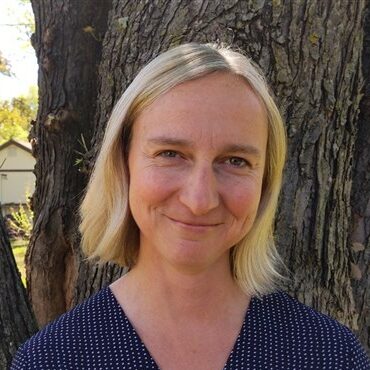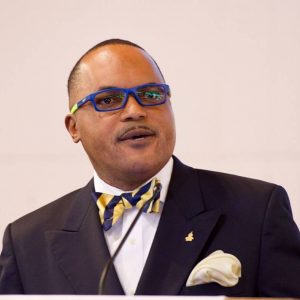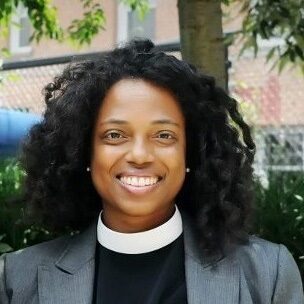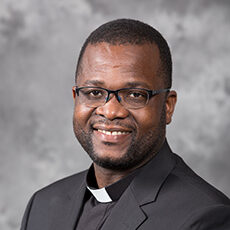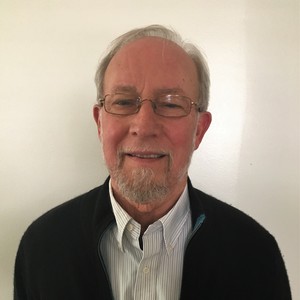 John Calkins, founder and former Executive Director of the DART Center, grew up in Sugar Grove, Illinois. He went to Northwestern University for his undergraduate studies, and later went into the Peace Corps in 1965 as part of the fourth set of volunteers in the history of the program. He was placed in Niger in West Africa, where he worked to set up purchasing and crediting cooperatives revolving around cotton for regional African villages.
As a graduate student at the University of Wisconsin in 1968, John was recruited to participate in a march led by Father James Groppi from Milwaukee to Madison to prevent cuts in basic welfare programs. John and his wife, Betsy – a fellow Returned Peace Corps Volunteer – would drive out to meet participants walking in the march every day, march alongside with them, and then return back to school every night. John became the Head Organizer for the Wisconsin Welfare Rights Organization.
In 1974, John, his wife and two kids left for Cleveland where he been hired at the modest sum of $600 a month for six months to pull together a community organization. John met Herb White, a United Church of Christ Minister, during his time in Cleveland. Herb ultimately became John's mentor and has played an instrumental role in developing and challenging John during the early stages of his career. Herb's experiences with organizing and ministering to local congregations helped to crystallize much of the approach used in the formative years of DART. It was Herb White and a local sponsoring committee who originally invited John to Miami, Florida in 1977 to begin a local community organization, Concerned Seniors of Dade. John and the Concerned Seniors group quickly became known for routinely producing hundreds of people to city meetings to voice their opinions. Given the success of Concerned Citizens, Herb, along with Msgr. Bryan O. Walsh, Joe Mazanek, and Rev. J.W. Stepherson, further encouraged John and a colleague, Holly Holcombe, to form the DART Center and accept invitations to build new organizations throughout the state of Florida and beyond.
A three-day race riot that lit up the city of Miami in 1980 turned out to be another turning point in the history of DART. The riot broke out after an all-white jury acquitted four white Miami police officers of killing Arthur McDuffie, a black insurance salesman, whom they had mortally beaten with flashlights and nightsticks. Eighteen people died during the ensuing rioting and more than $100 million was lost in property damage. The officers' acquittal and the devastation left behind by the riots angered and shocked all those involved with Concerned Seniors. It seemed everyone was looking for a way to do something. John along with others led an organizing drive among African American congregations throughout Miami-Dade County, eventually forming People United to Lead the Struggle for Equality (PULSE). After winning several local issues related to minority hiring and job creation, a leader from PULSE challenged the organization to deal with the continued lack of accountability for police officers involved in several killings of African Americans in the 1980s in Miami. When formal charges were made against the officers in question, they were acquitted of wrongdoing in court. After a series of cases, it became apparent that the attorneys for the police were able to create an unlevel playing field by striking African Americans from the jury pools using peremptory challenges. Ultimately, PULSE prevailed at the state level making it illegal to use peremptory challenges based on race.
After PULSE, John began organizing Justice for All in Broward (JAB), and ultimately those involved began to see the state of Florida as fertile grounds for a network of local community organizations. In 1982, the DART Center was founded to answer invitations to build community organizations. Originally, the notion was to build a statewide network of local organizations in Florida, but when people from outside the state attended DART trainings, invitations to work elsewhere came into DART's office and were accepted.
John served as DART's Executive Director from 1982 until 2013 when he retired.
Executive Staff
John Aeschbury – Executive Director
Haley Grossman – Director of Organizing
Training
Sarah Storar – Director of Leader Training
Jennifer Ruglio – Director of Organizer Training
Special Projects
Megan O'Brien – Caring for Creation
Ben MacConnell – Great Plains Coordinator
Recruitment and Talent
Moe Leveweaver – Director of Recruitment
Hannah Wittmer – Director of Talent
Justin Martin – Assistant Recruitment Director
Melissa Pluss – Assistant Recruitment Director
Asia Pitts – Assistant Recruitment Director