HOPE
Hillsborough Organization for Progress and Equality
What is HOPE?
HOPE's mission is to actively live our spiritual values of fairness, justice and dignity of people. HOPE is a vehicle for congregations to act together to improve the systems affecting the quality of life in our communities. We do that by identifying common community problems, researching long-term solutions, and publicly engaging decision-makers to implement those systemic solutions.
Allen Temple African Methodist Episcopal Church
Bible-Based Fellowship Church
Brandon Christian Church Disciples of Christ
First United Church of Tampa
Holsey Temple Christian Methodist Episcopal Church
Hyde Park United Methodist Church
Islamic Community of Tampa
Mt. Zion African Methodist Episcopal Church – Port Tampa
Nativity Catholic Church
New Macedonia Missionary Baptist Church
New Smyrna Full Gospel Cathedral
Palma Ceia Presbyterian Church
St. Andrew's United Methodist Church
St. Catherine of Alexandria Episcopal Church
St. James House of Prayer Episcopal Church
St. Mark's Episcopal Church
St. Paul Lutheran Church
St. Peter Claver Catholic Church
Tampa First Seventh-Day Adventist Church
Trinity Christian Methodist Episcopal Church
Unitarian Universalist Church
Victory African Methodist Episcopal Church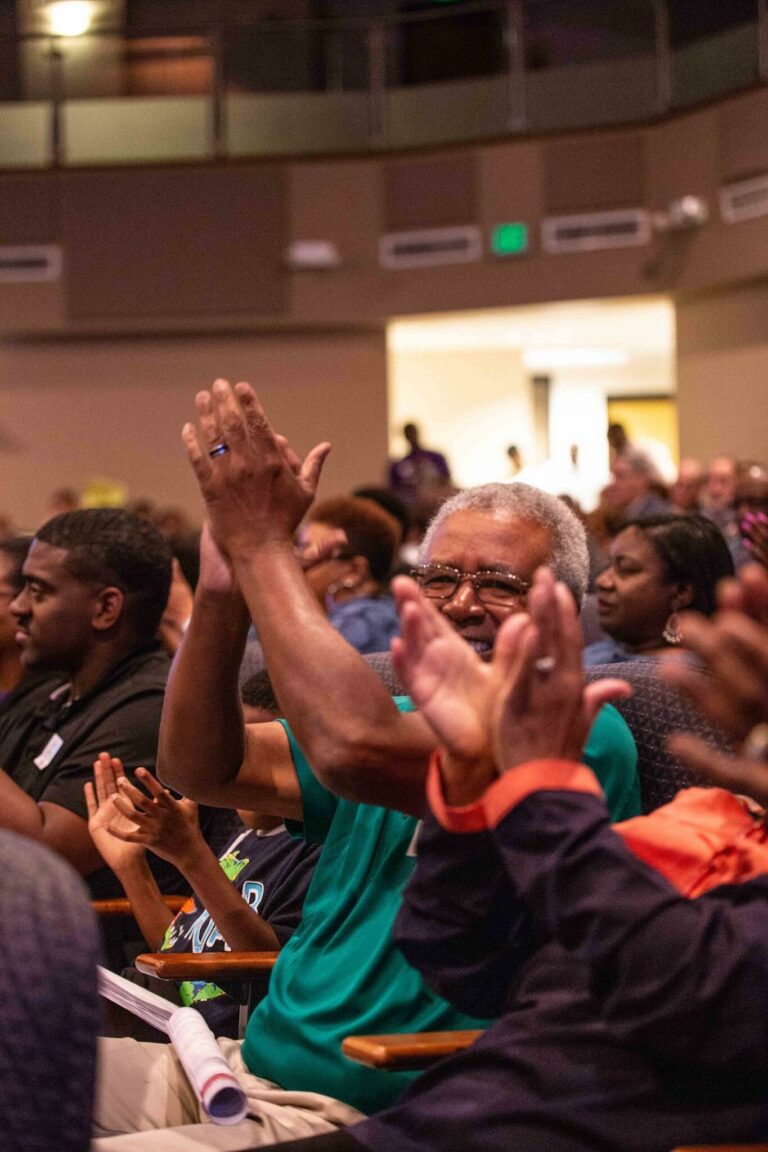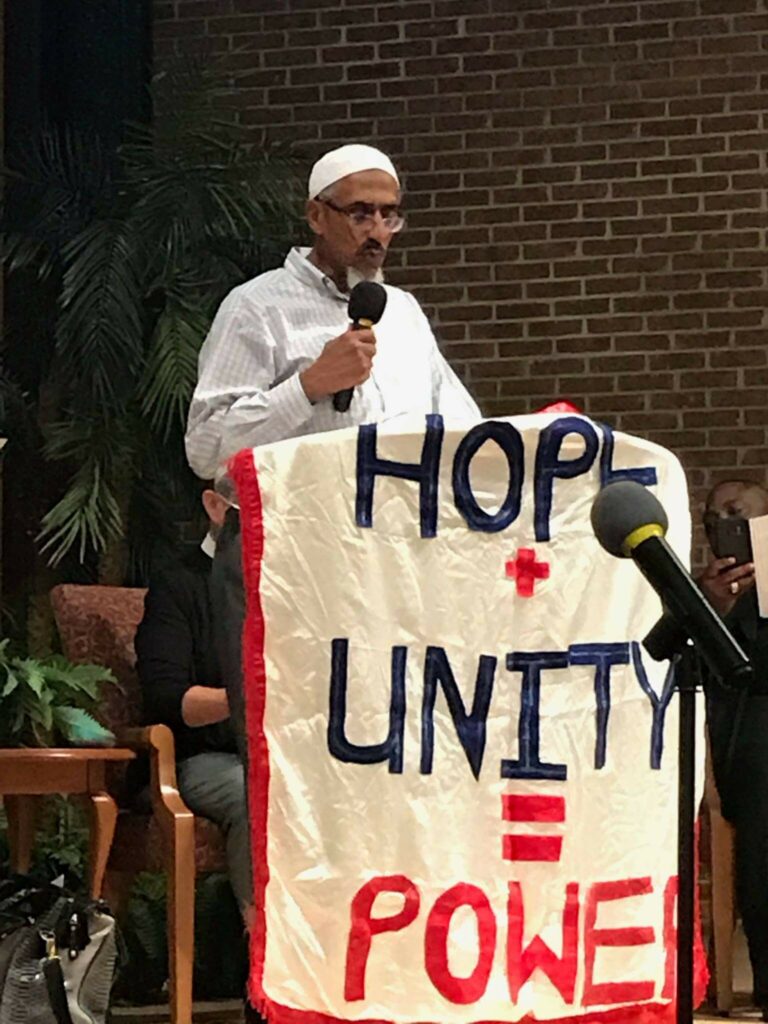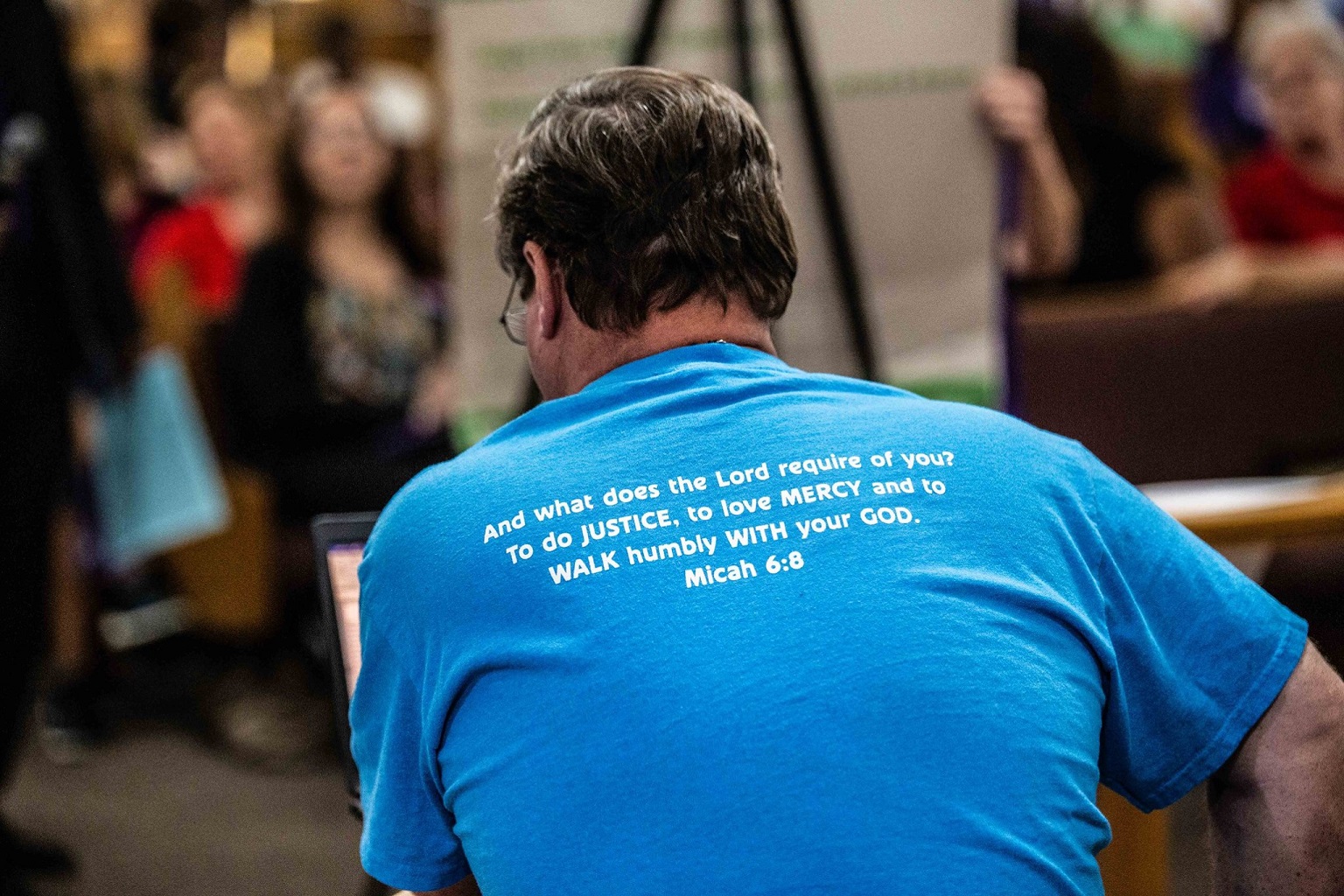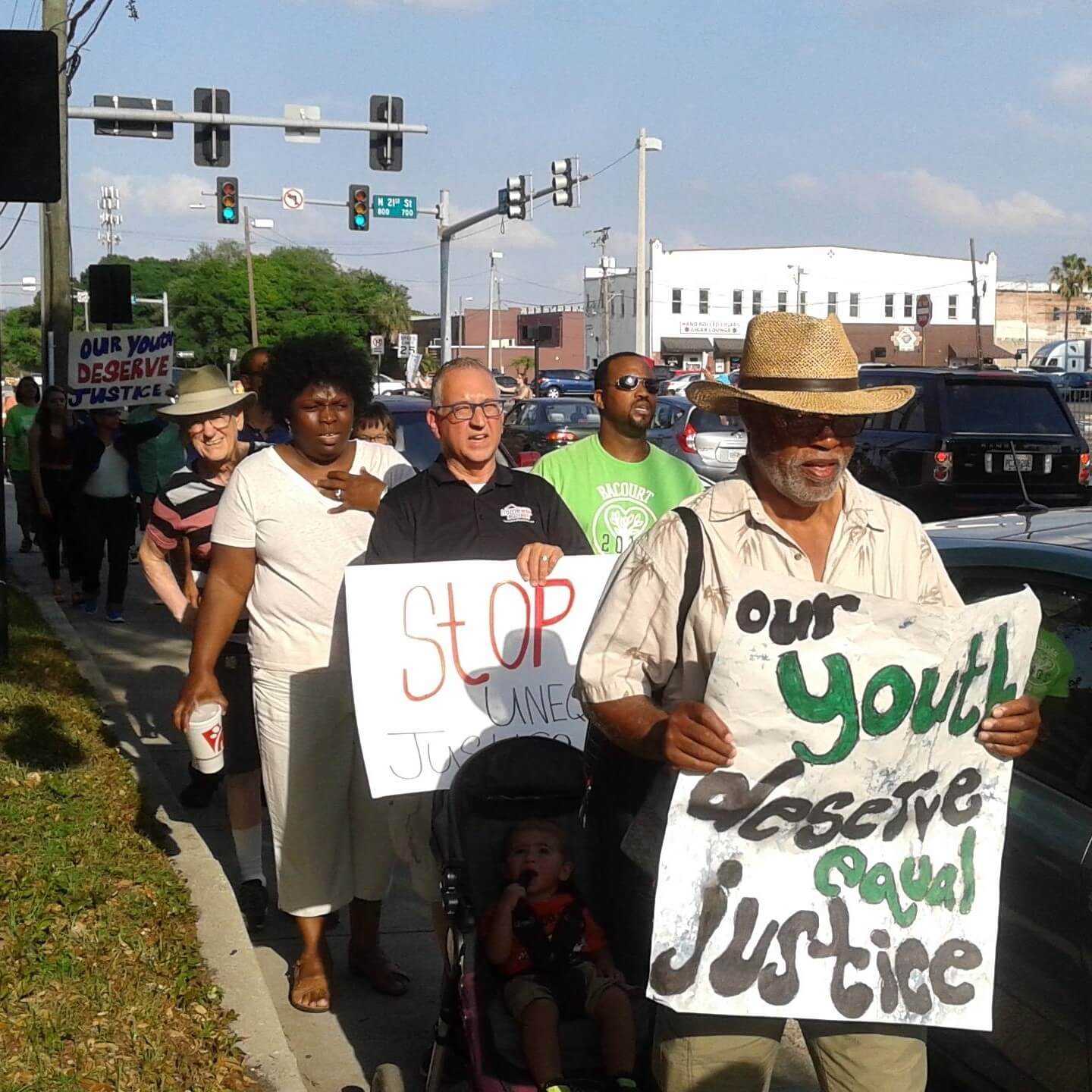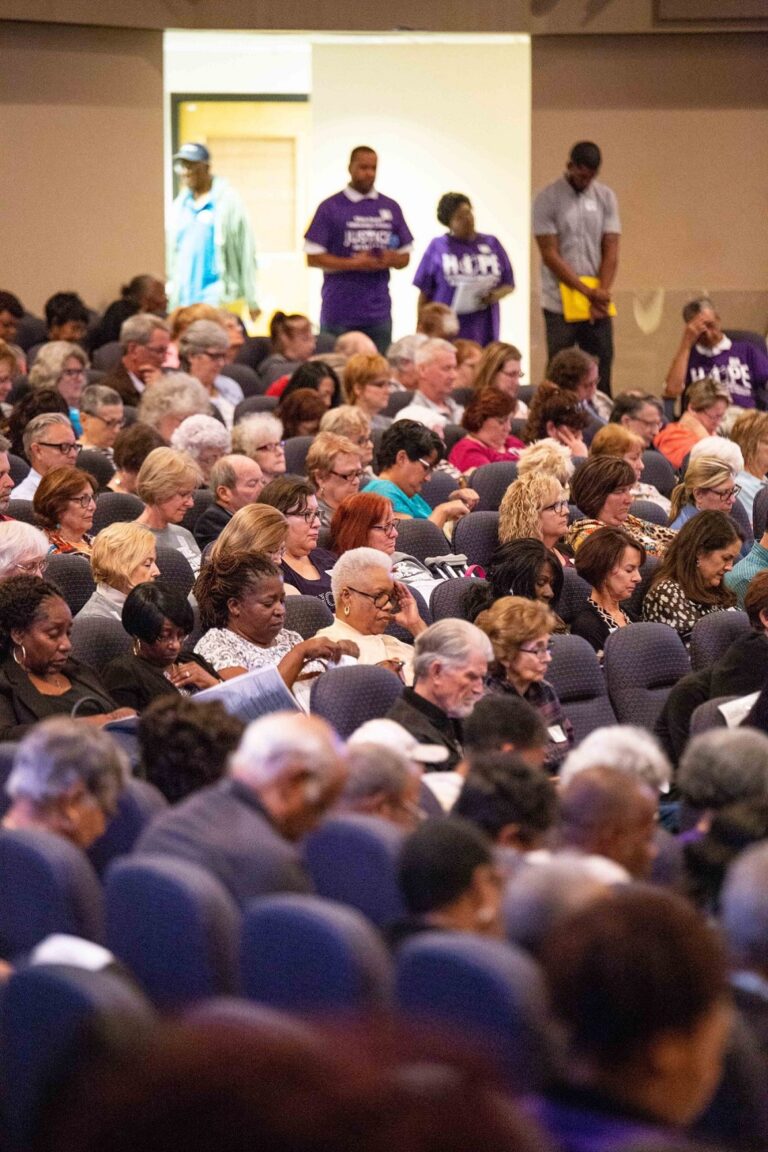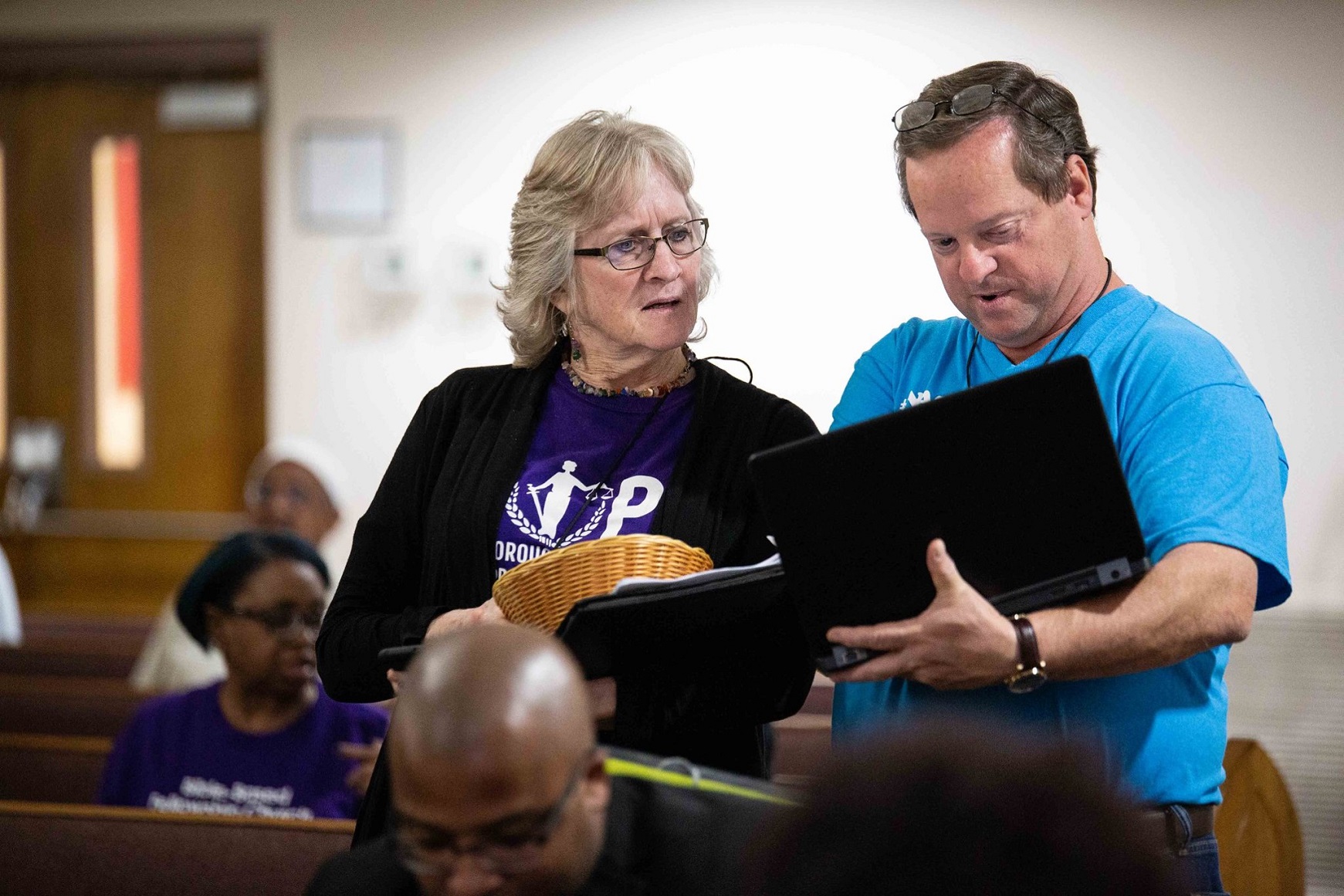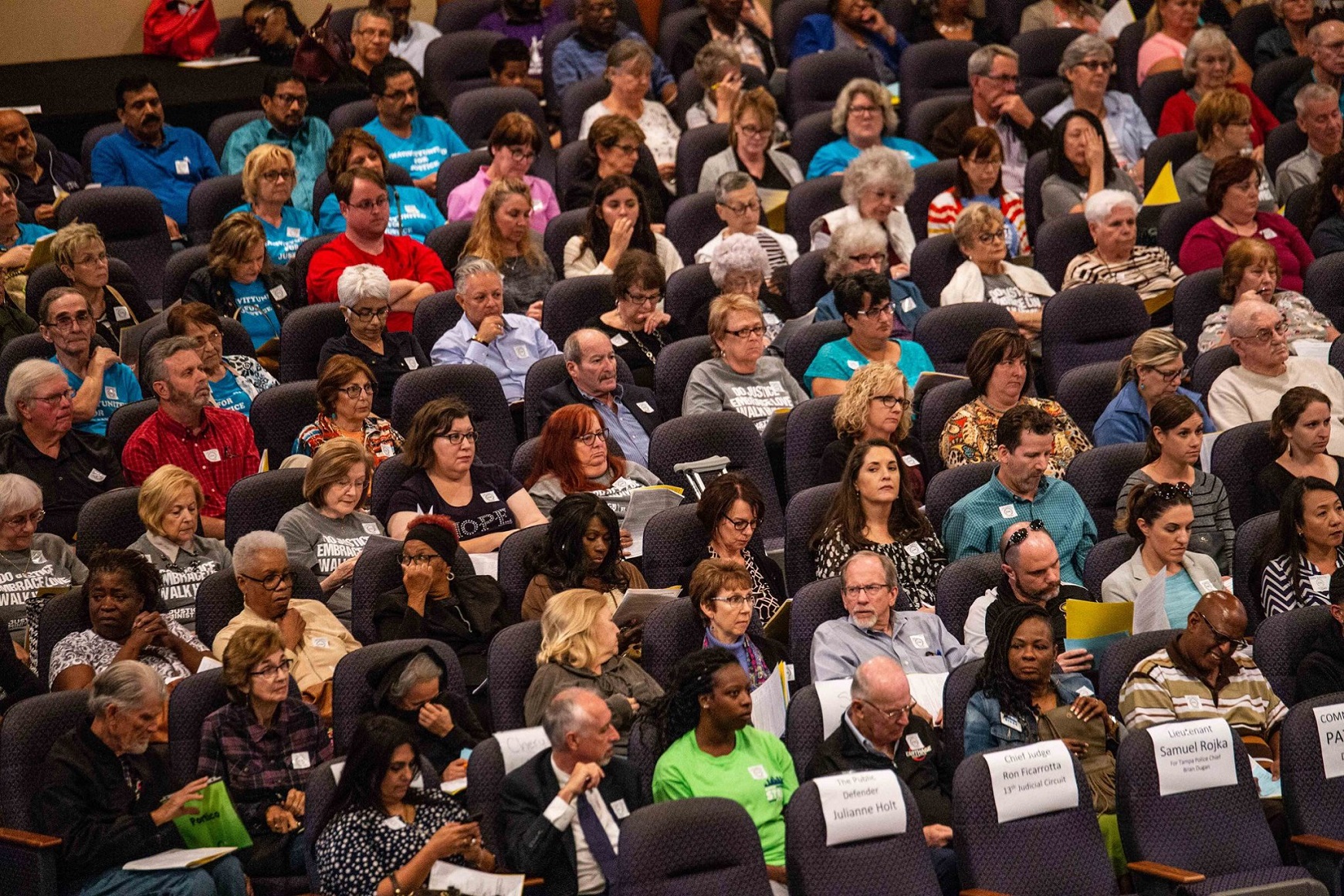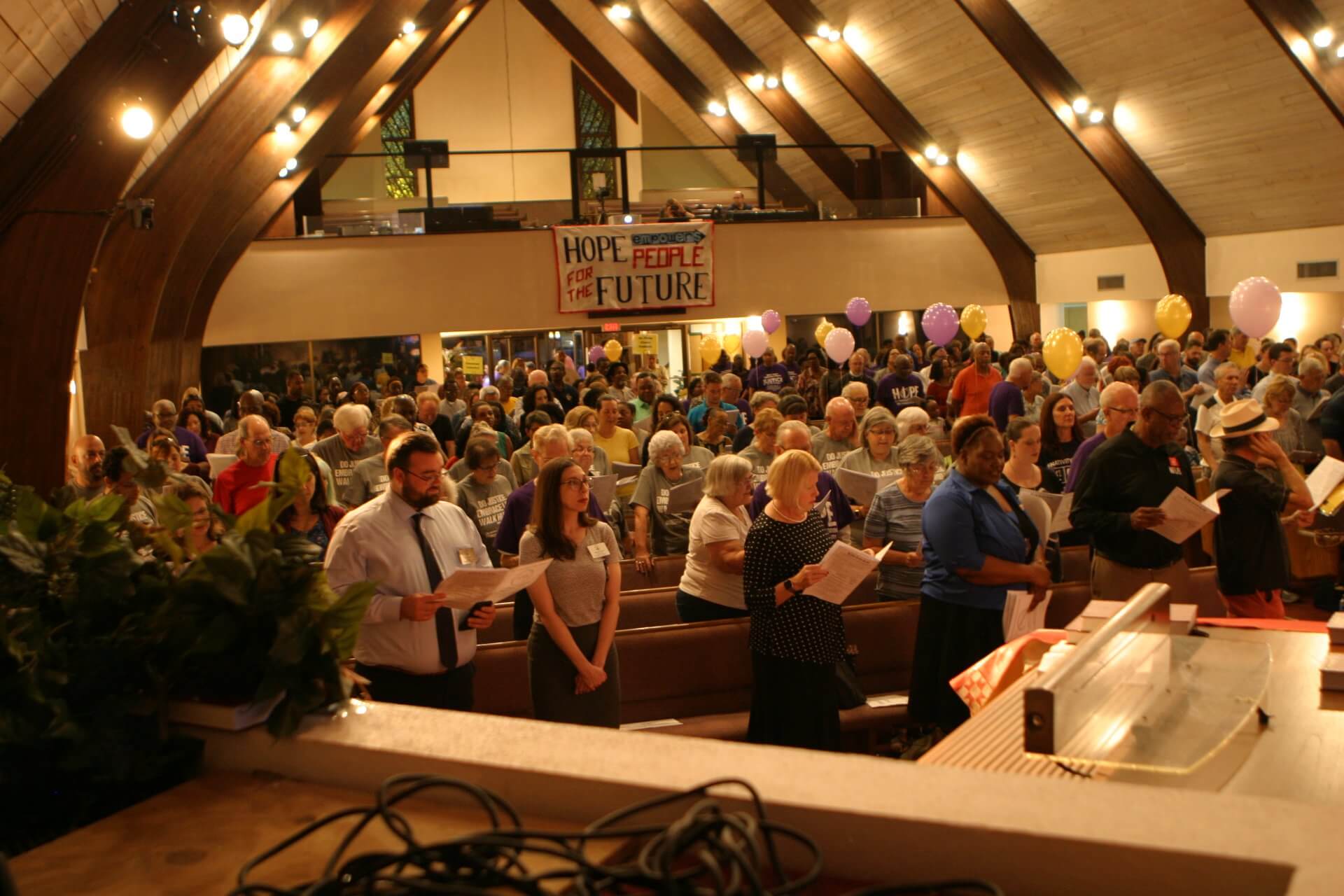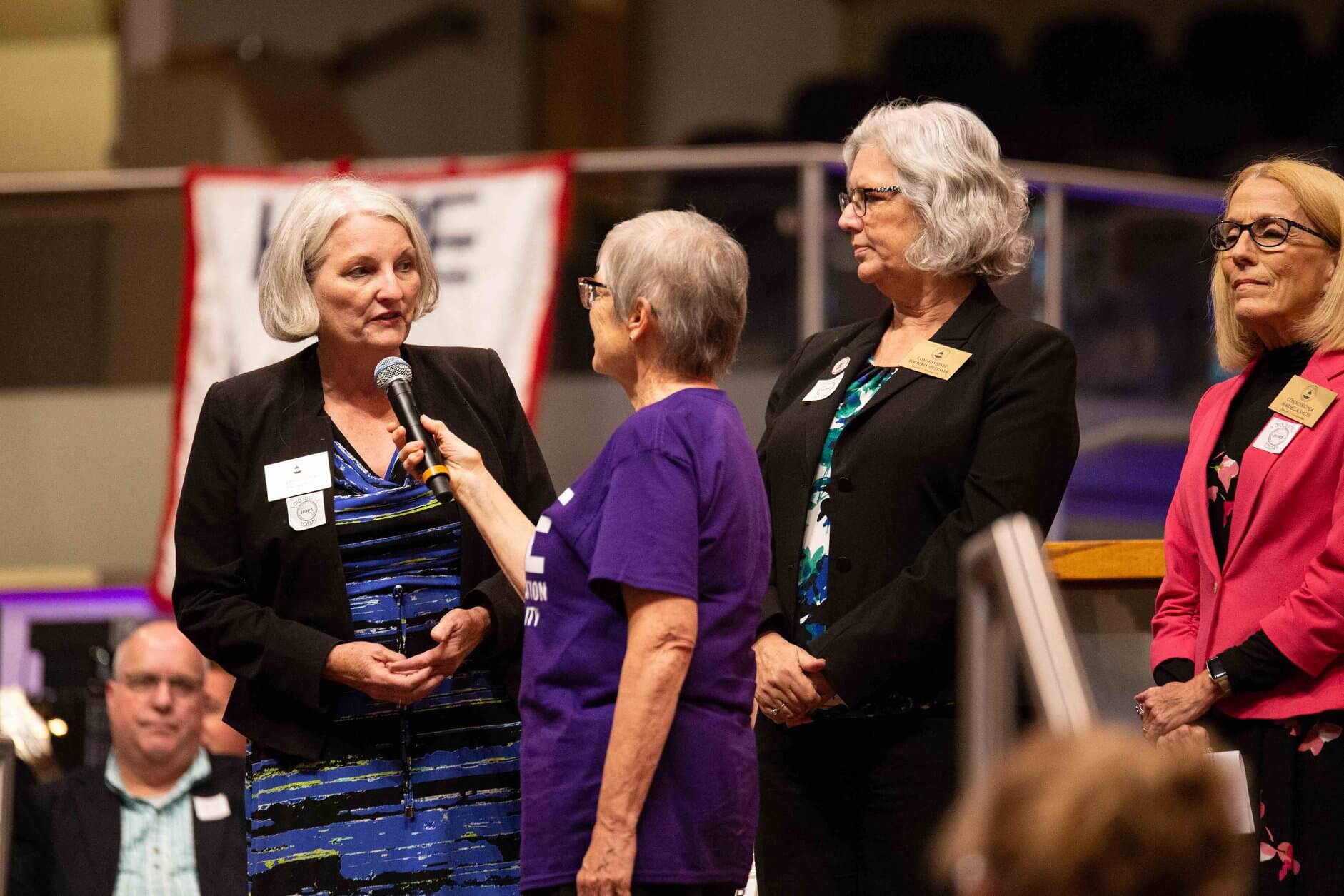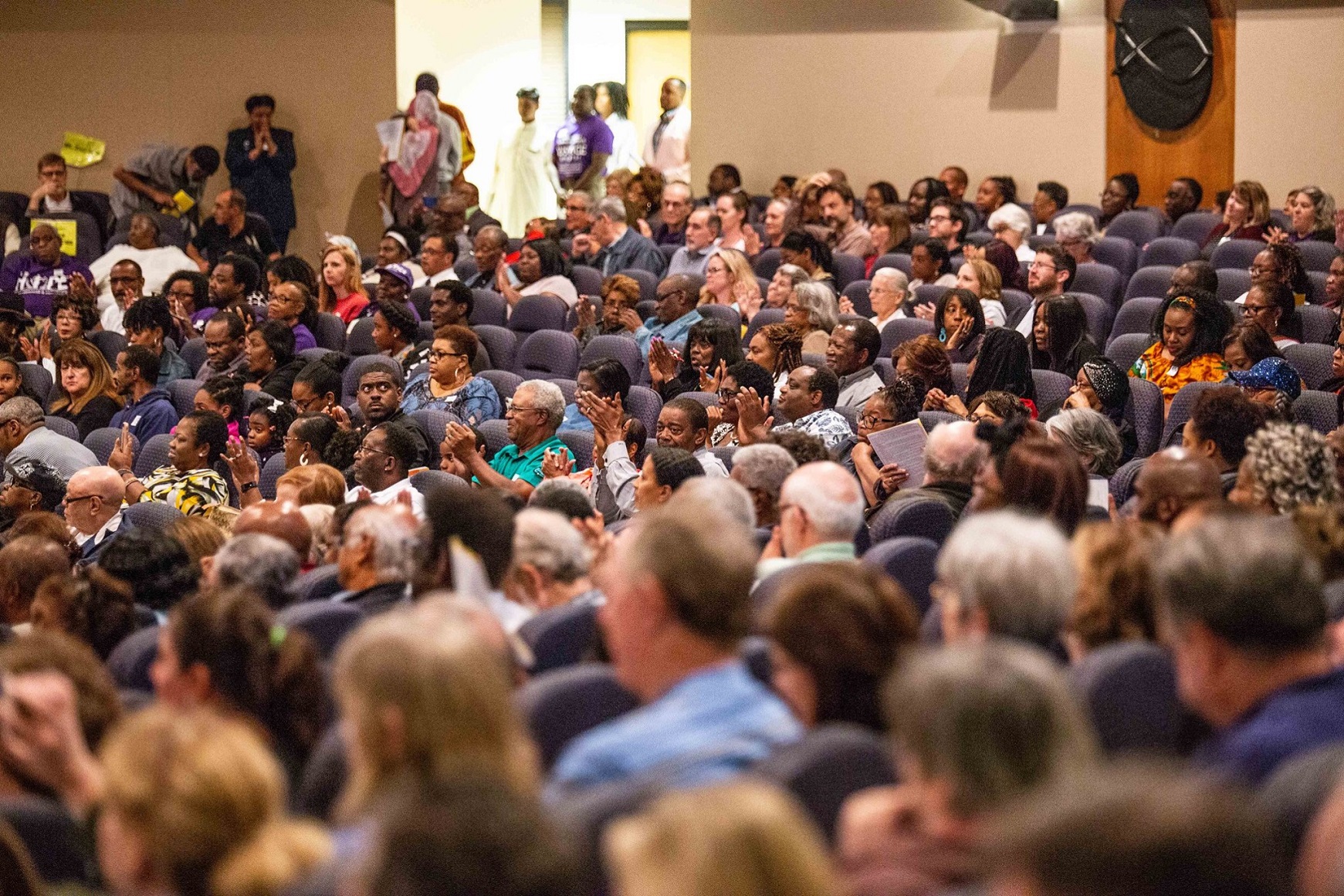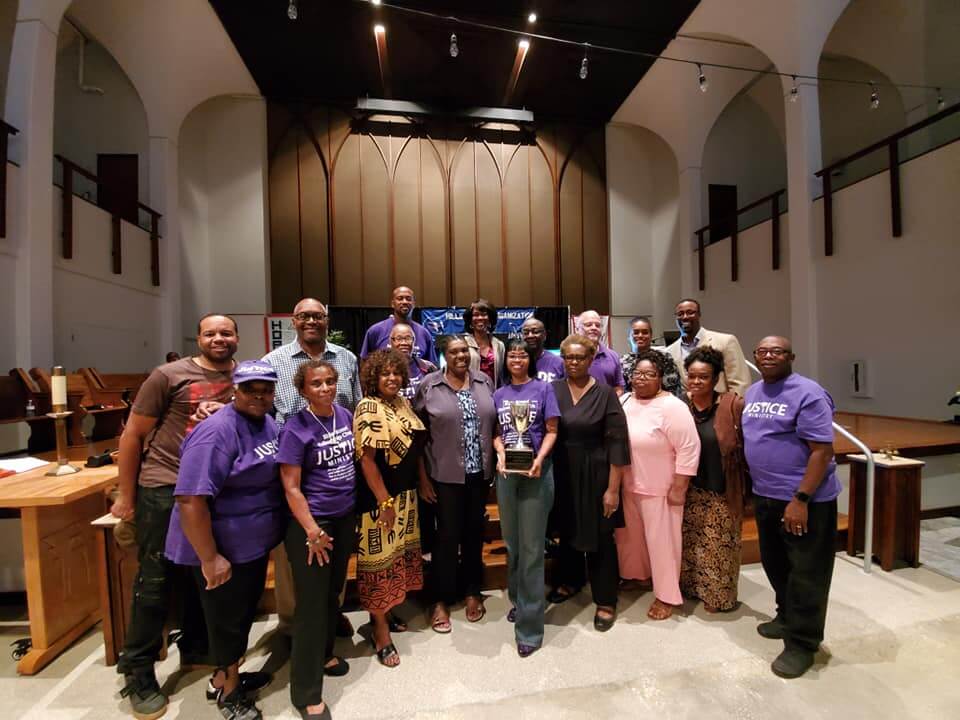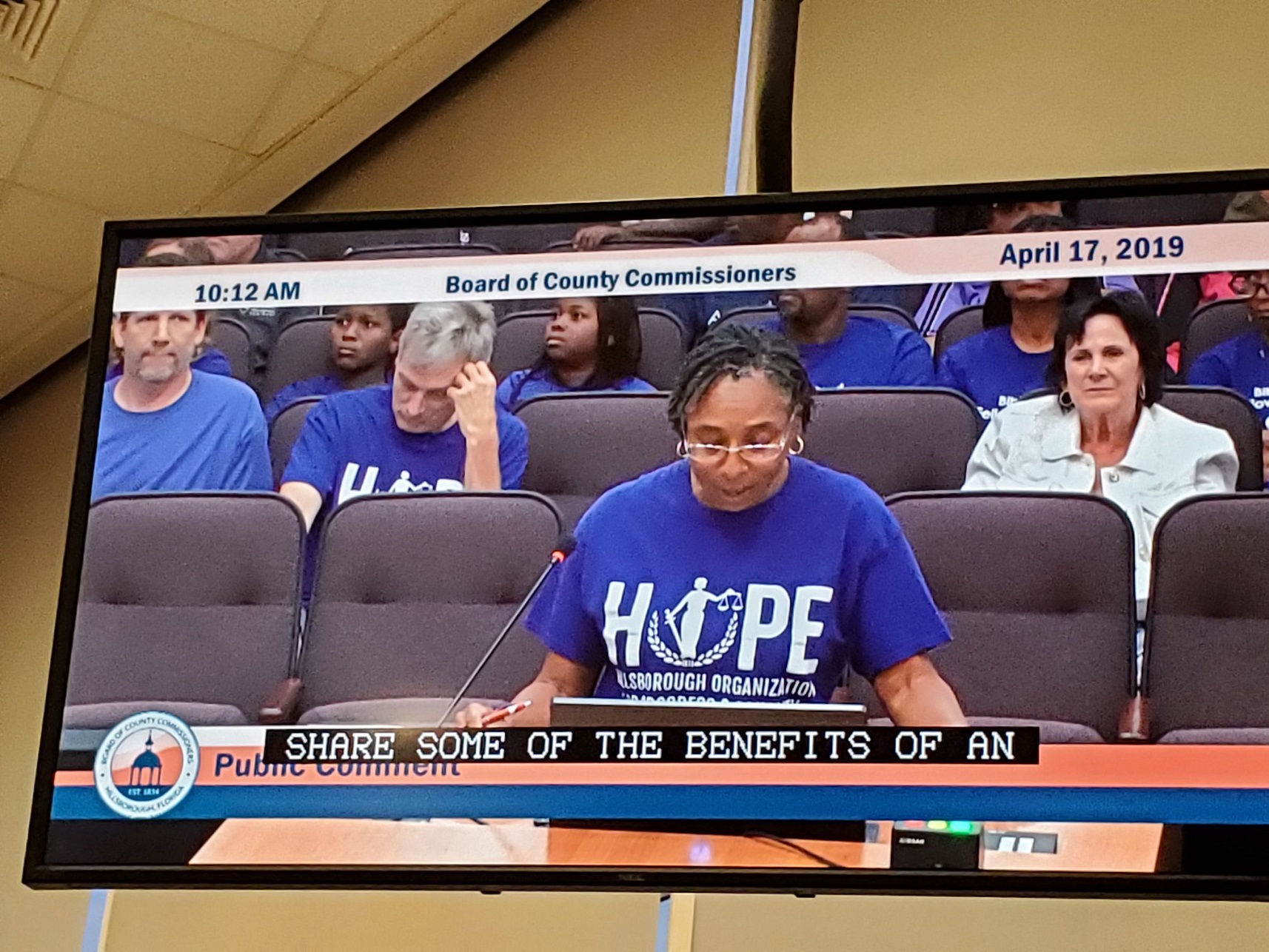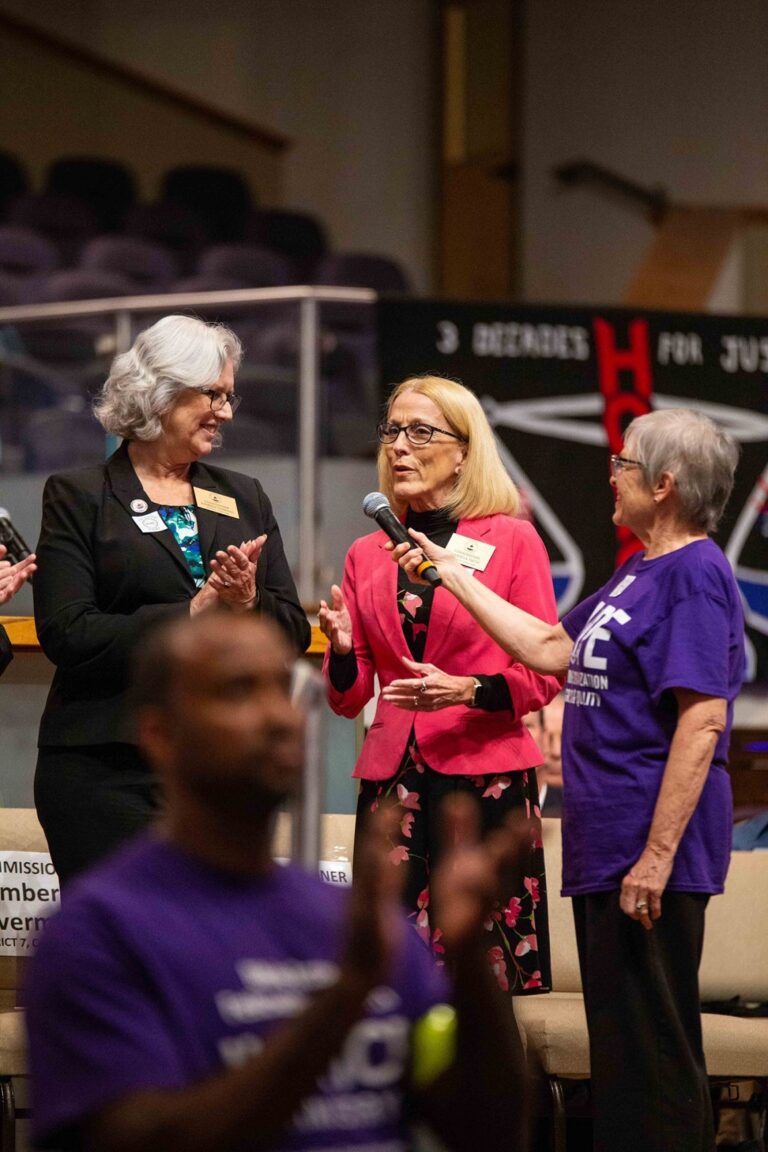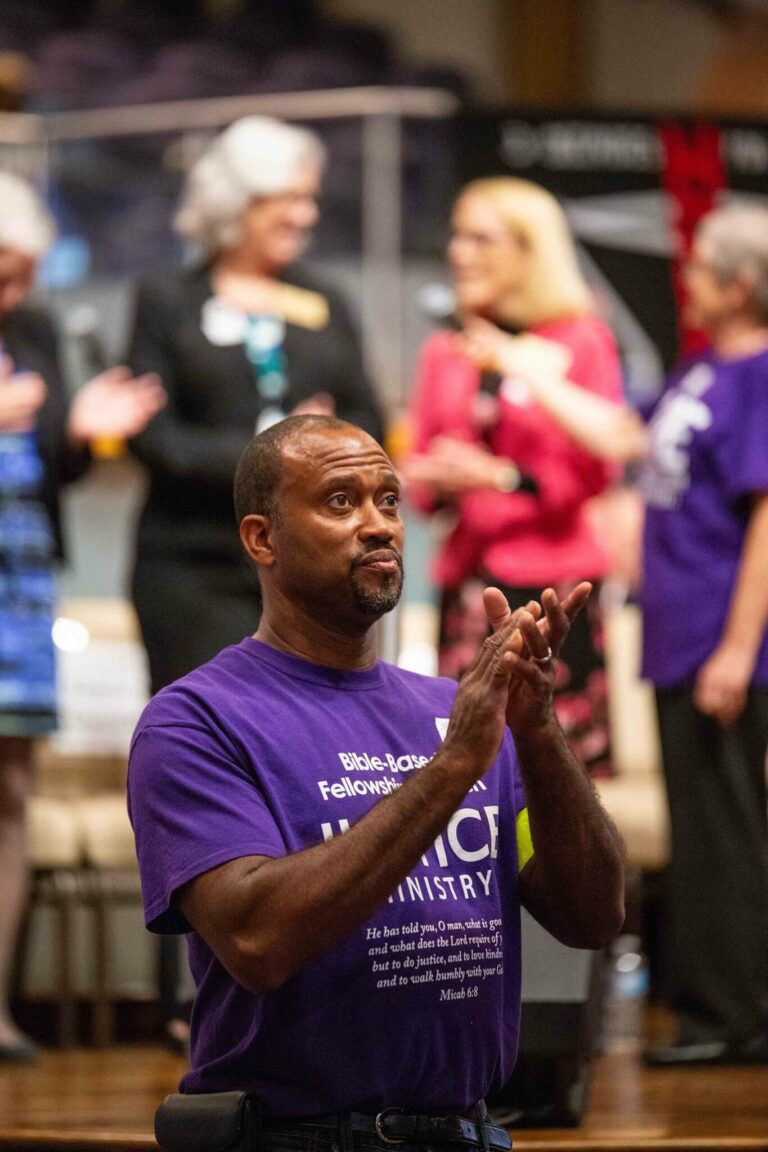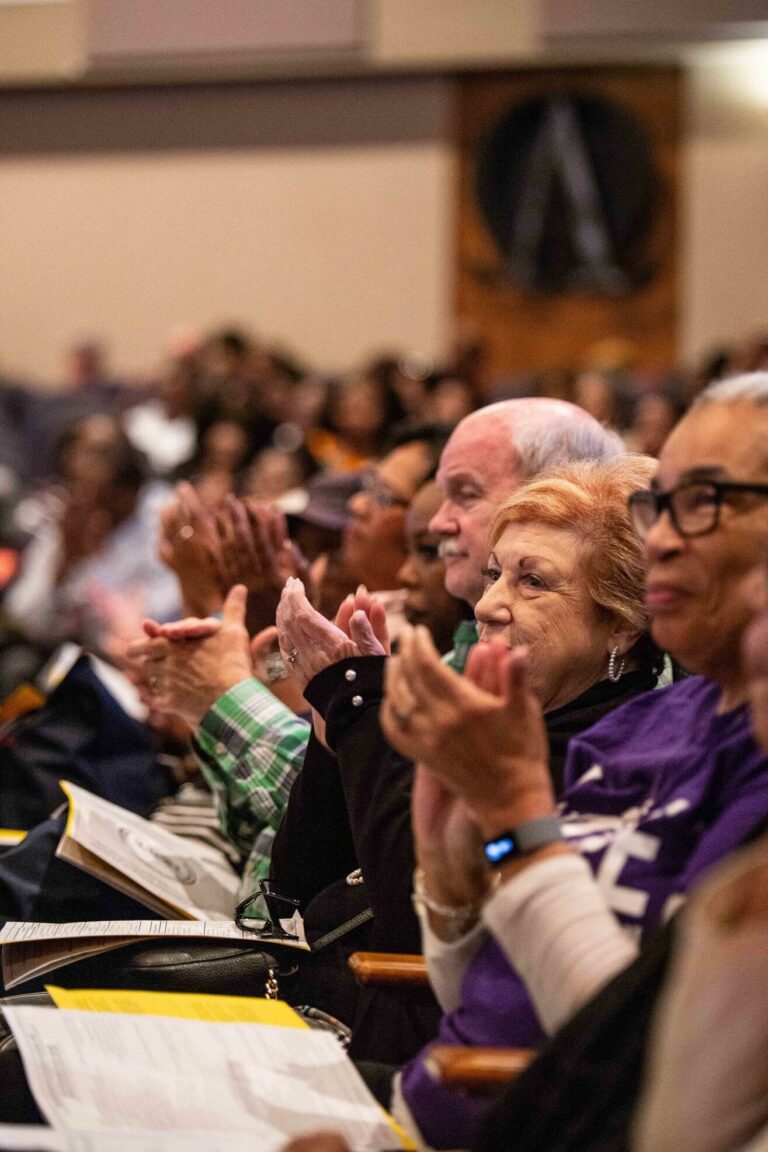 Our Impact
Read more about our impact in Tampa below.
Civil Citations: Got the State Attorney, Sheriff, Police Chiefs, Chief Judge, and Public Defender to establish permanent policy that greatly increased the number of misdemeanor offenses eligible for Youth Civil Citations to stop the arrests of children, protect their futures, increase public safety, and save taxpayer money. Helped expand Florida Civil Citation law so officers can give children Civil Citations up to 3 times for misdemeanors, to expand non-arrest diversion programs to all counties, and for more Law Enforcement accountability.
Crisis Intervention Training: Got the Tampa Police Chief to begin training all 1,000 officers in Crisis Intervention Training to de-escalate situations, reduce harm and prevent people with mental illness from ending up in jail.
Fair Chance Hiring: Persuaded Tampa City Council to pass the Tampa Criminal History Screening Practices Ordinance to reduce discrimination and open doors to jobs for people with criminal records by taking the question about arrests off all the City of Tampa's job applications.
Job Training: Got Hillsborough Community College to create 9 Fast Track Job Skill Certificate Programs to equip people with job skills and do outreach to the unemployed.
Jobs: Helped establish the Tampa Women/Minority Business Enterprise Ordinance.
Bus Service: Got the HART Bus System to extend late night bus service until 1 AM on 8 major routes so people can get to and from jobs, and 2 extra hours on Saturdays.