PEACE
People Engaged in Active Community Efforts
What is PEACE?
People Engaged in Active Community Efforts (PEACE) is an organization of religious congregations and groups which are working together to solve critical community problems. We are not a service provider, but a grassroots, direct action, multi-issue organization, which has come together to be a powerful force for improving the quality of life in our communities.
First Congregational United Church of Christ Lake Worth, FL
First Holiness Church of God South Bay, FL
First Unitarian Universalist Congregation of the Palm Beaches North Palm Beach, FL
Holy Name of Jesus Catholic Church West Palm Beach, FL
Mt. Zion AME Church Belle Glade, FL
Our Lady Queen of Peace Catholic Church Delray Beach, FL
Pentecostal Church of God in Christ West Palm Beach, FL
St. Andrew's Episcopal Church Lake Worth, FL
St. Ann Catholic Church West Palm Beach, FL
St. John First Missionary Baptist Church Belle Glade, FL
St. John Missionary Baptist Church Boynton Beach, FL
St. Juliana Catholic Church West Palm Beach, FL
St. Mary's Catholic Church Pahokee, FL
St. Patrick Catholic Church Palm Beach Gardens, FL
St. Patrick's Episcopal Church West Palm Beach, FL
St. Peter Catholic Church Jupiter, FL
Tabernacle Missionary Baptist Church West Palm Beach, FL
Unitarian Universalist Fellowship of Boca Raton Boca Raton, FL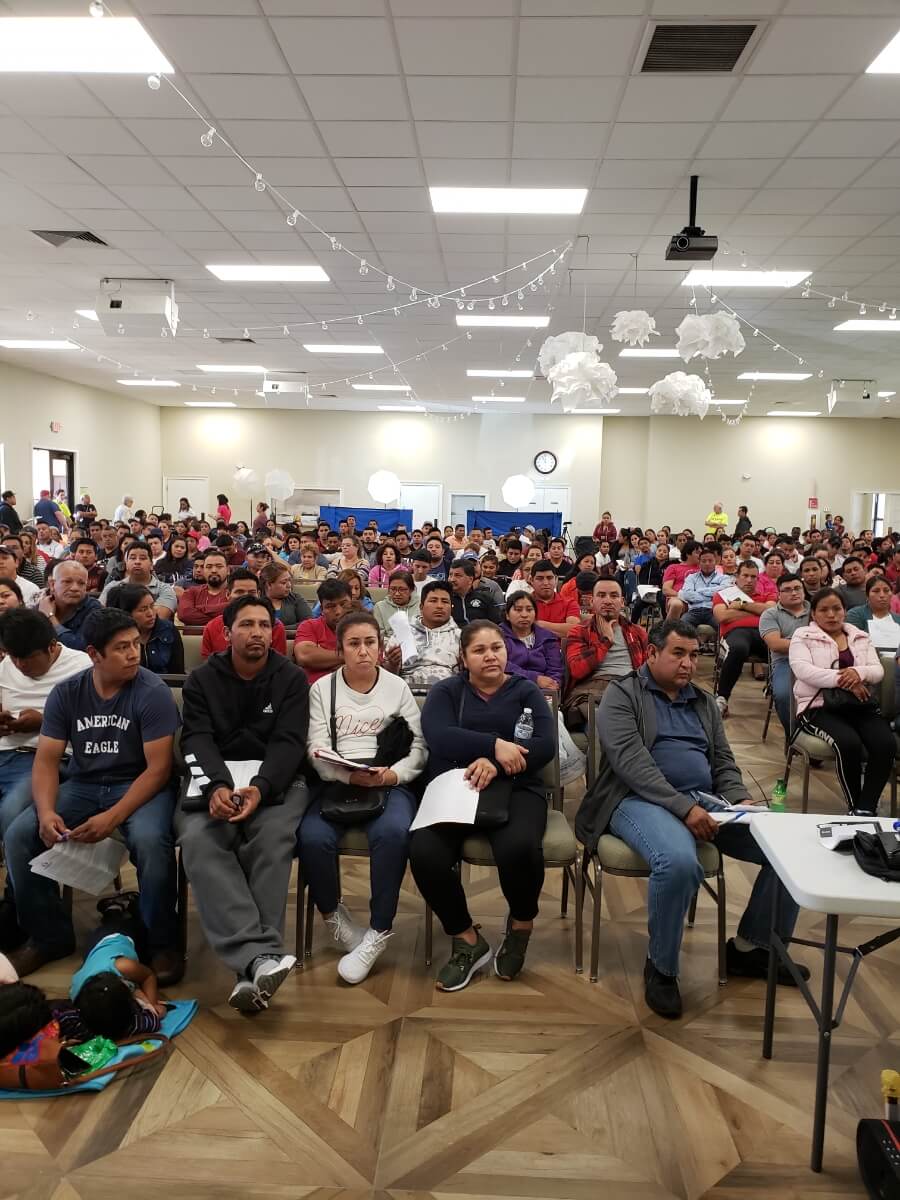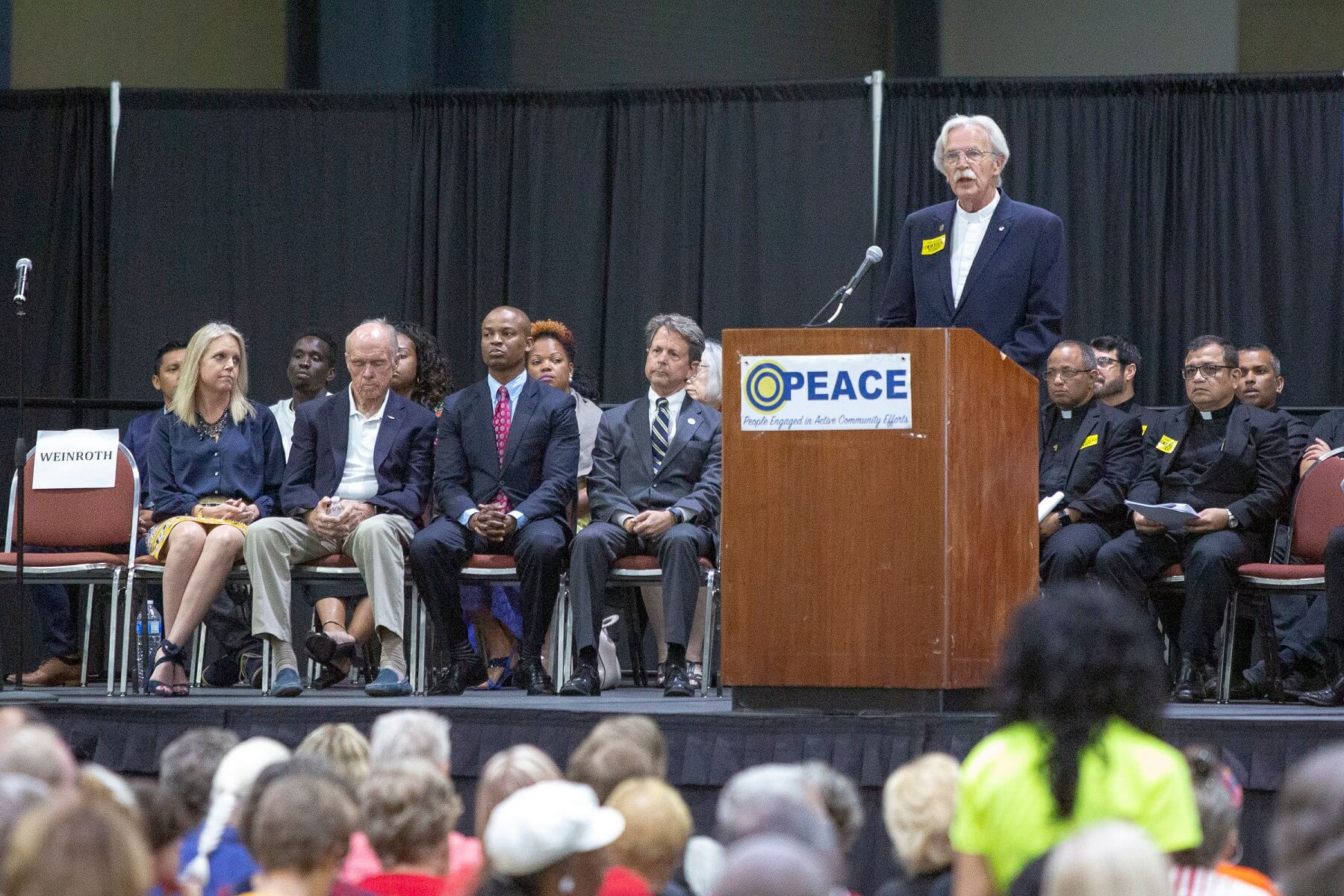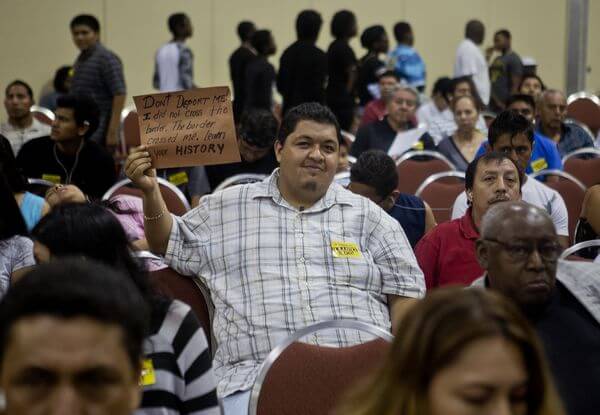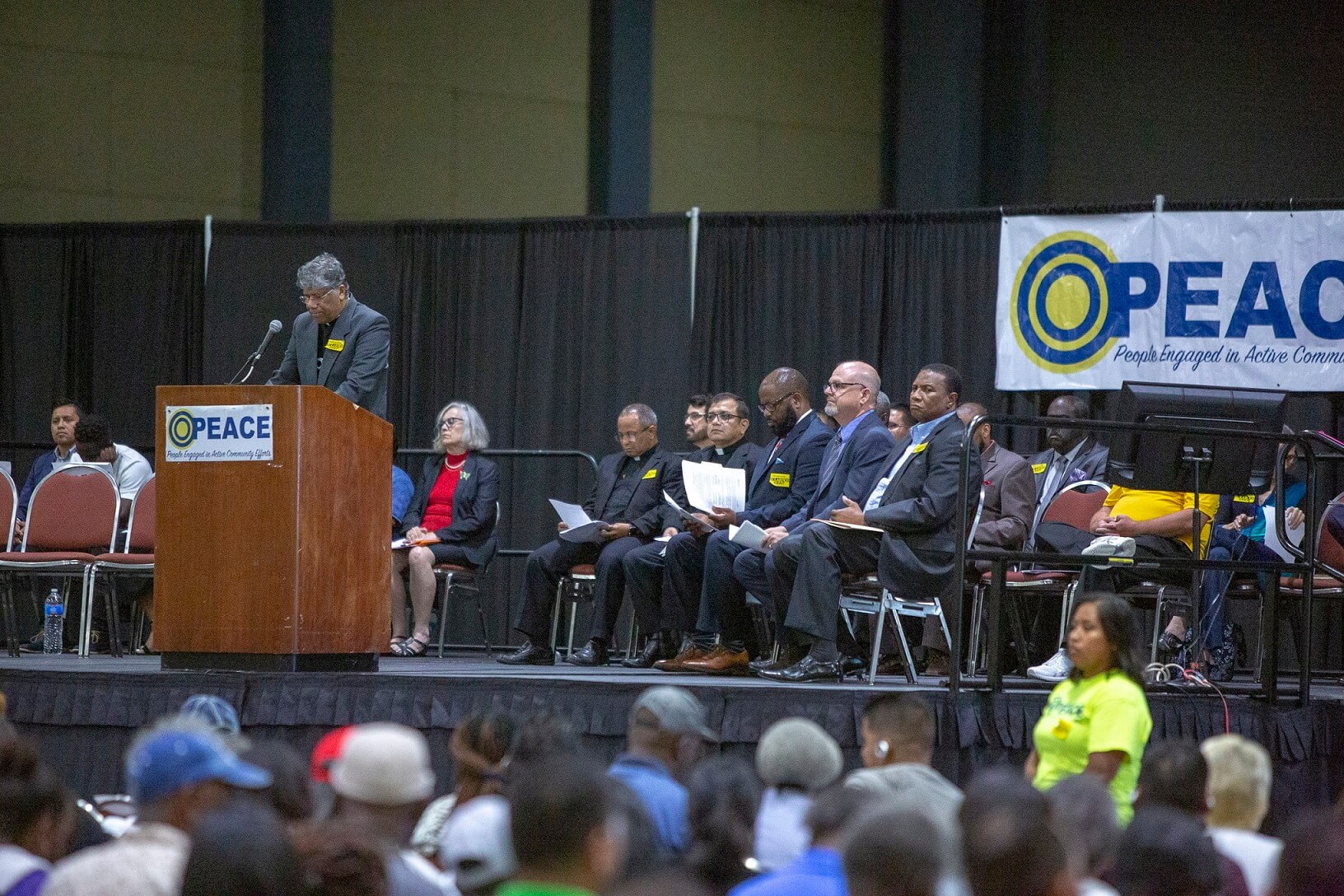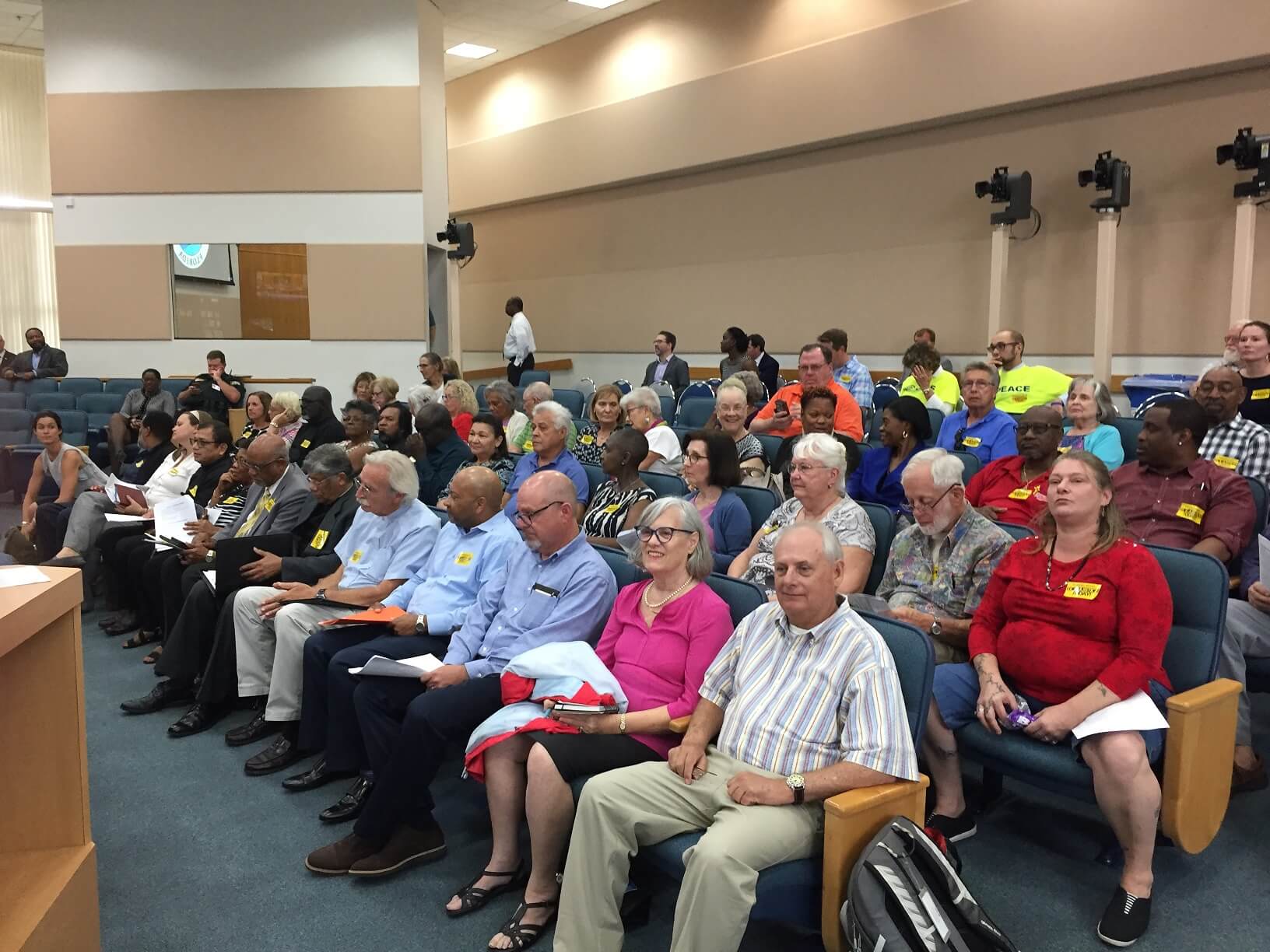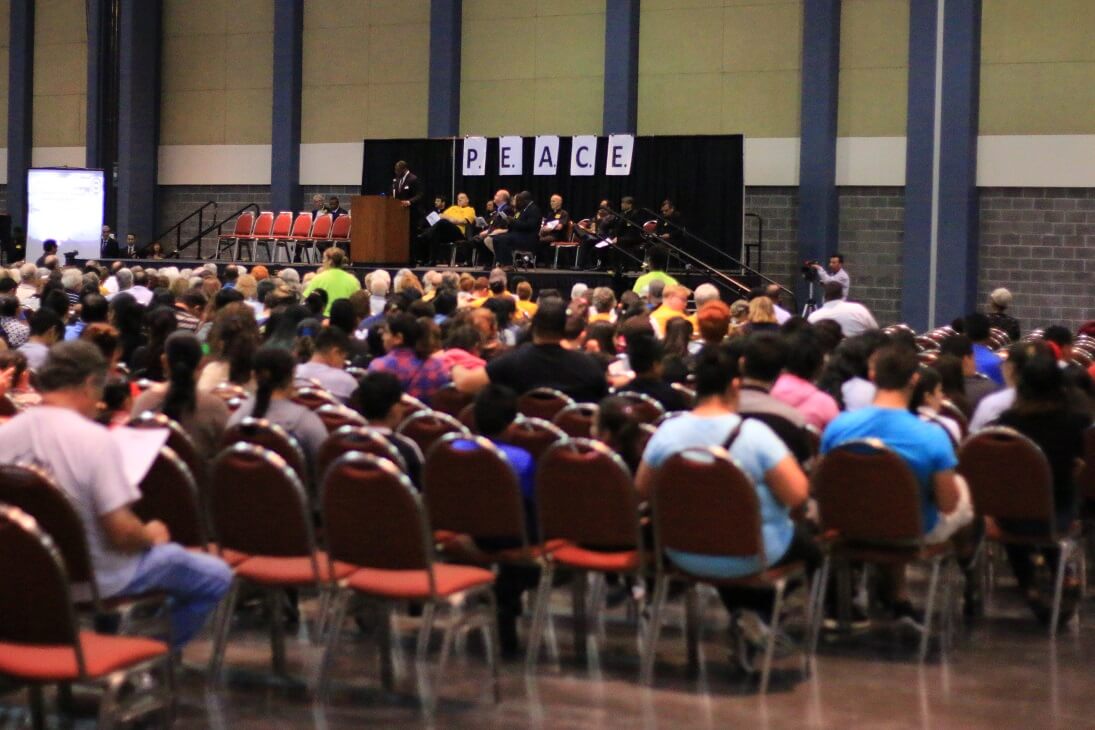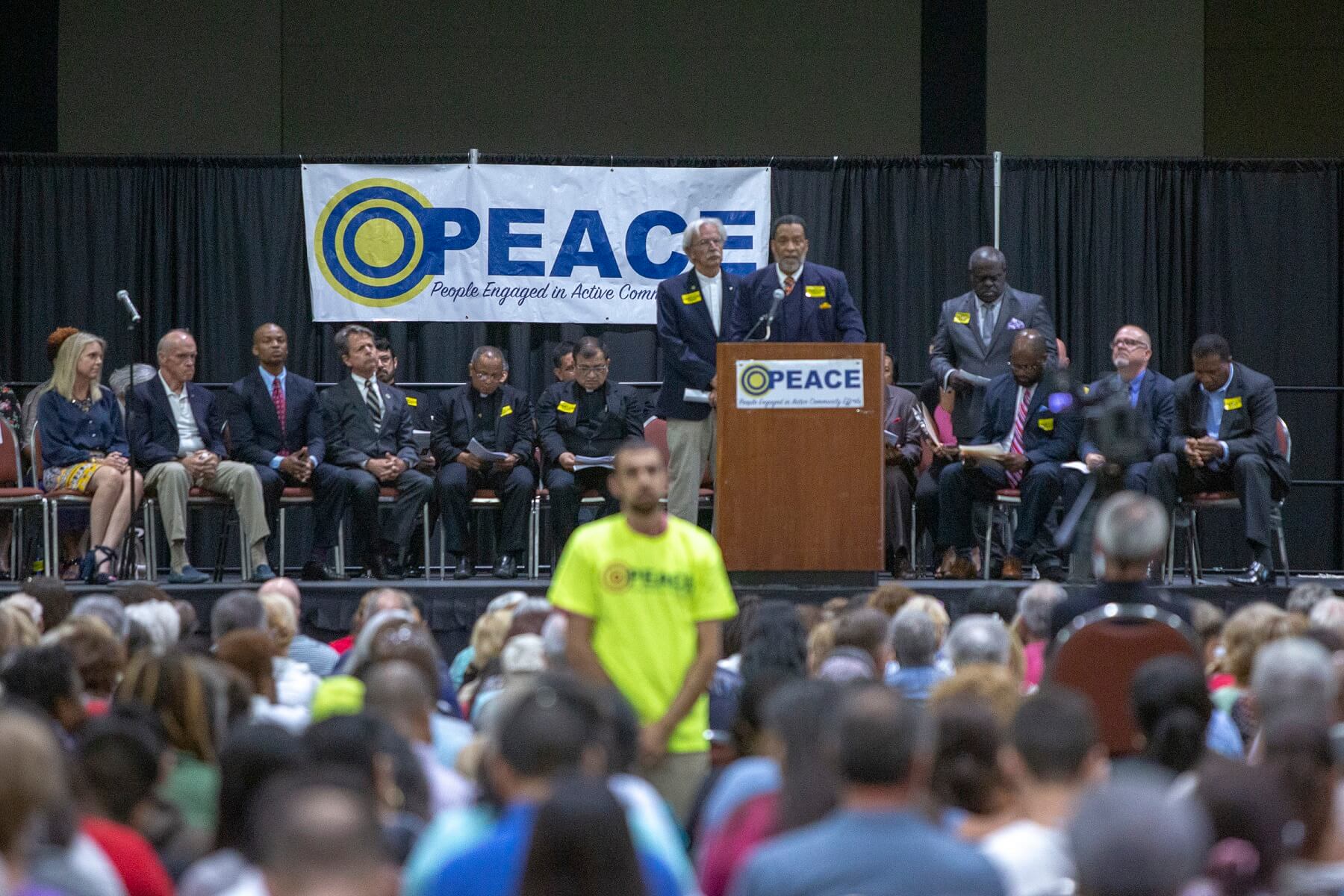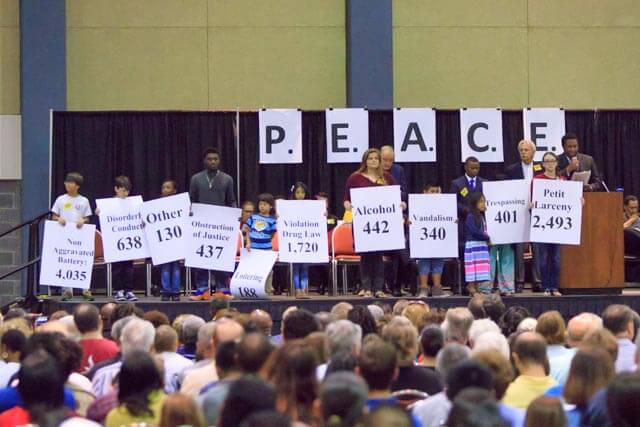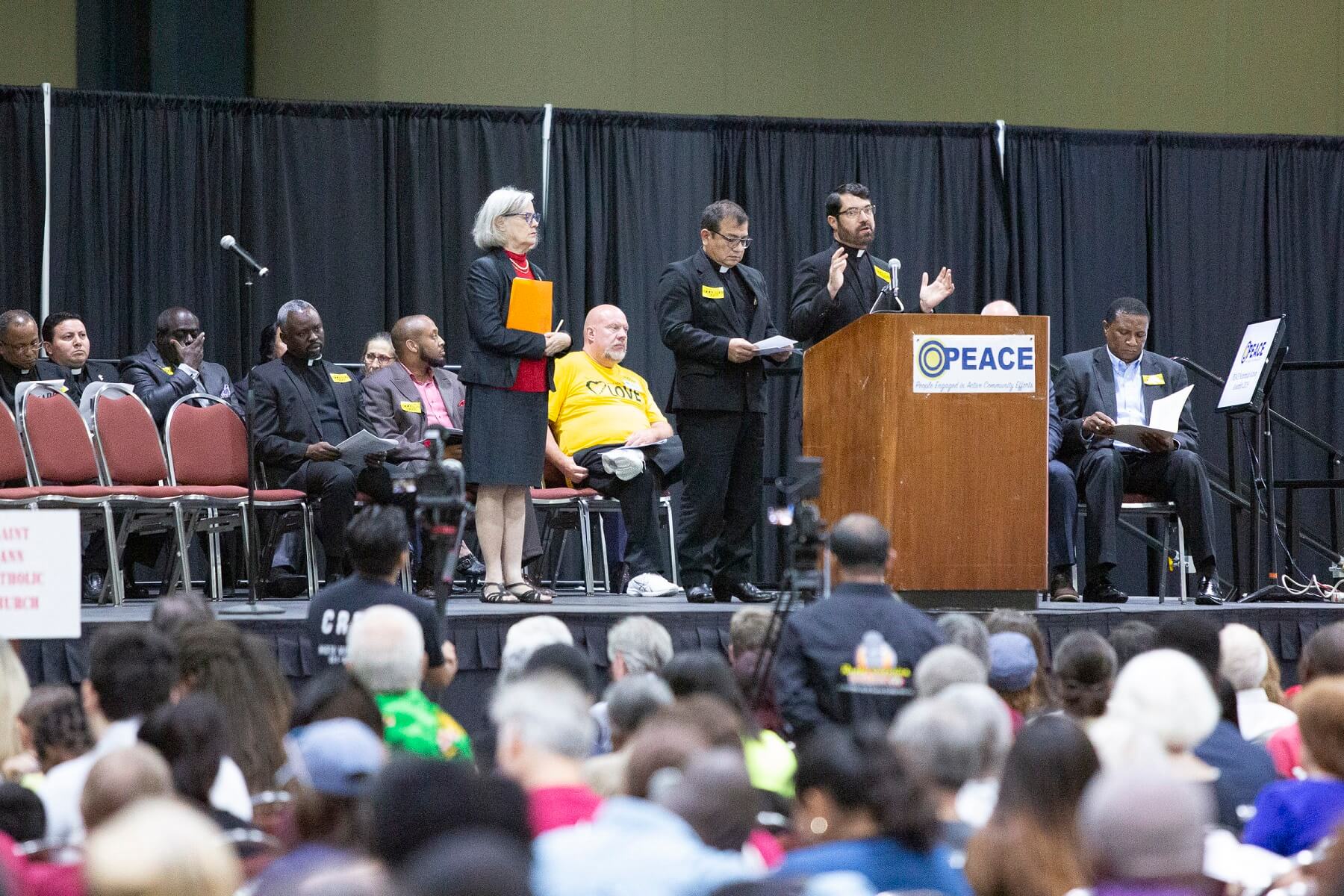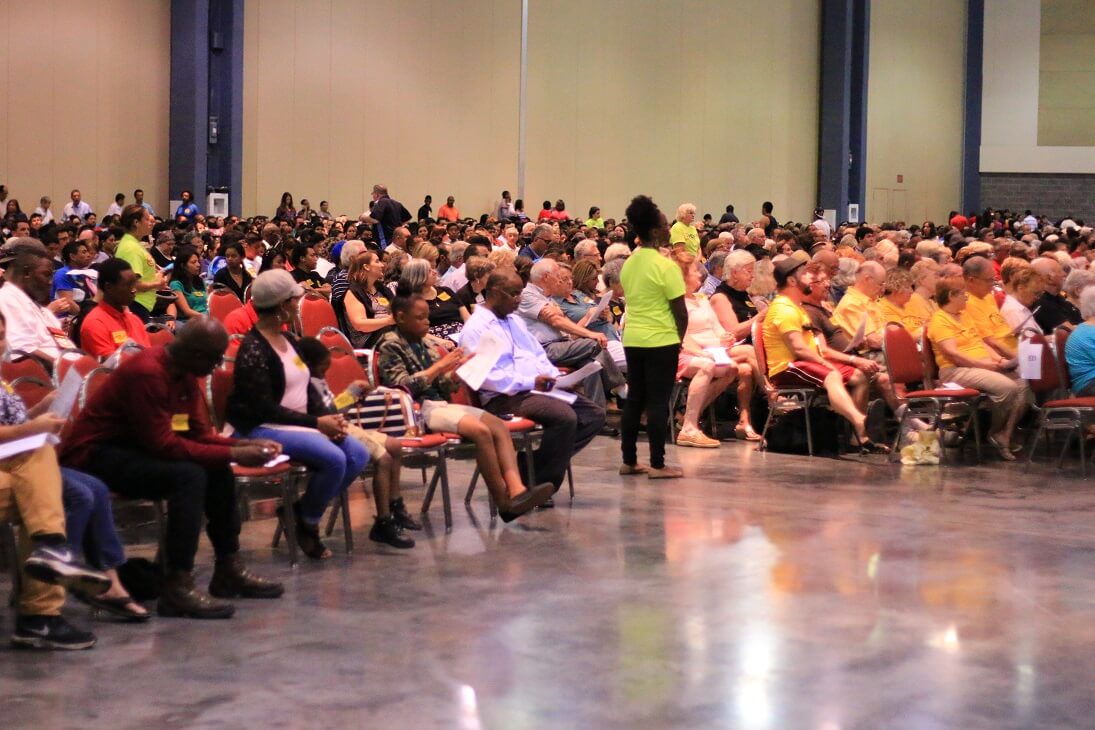 Our Impact
We have had 2,000 or more people in attendance at the past seven Nehemiah Action Assemblies, united in their desire for a more just Palm Beach County. Their presence and the persistence of hundreds have resulted the changes for our community outlined below.
In 2015, we discovered that nearly 500 undocumented members of our community were being taken to jail yearly for the sole offense of driving without a license. In 2016, we succeeded in getting Sheriff Bradshaw to establish a policy accepting consular IDs (if those stopped for driving without a license can present a consular ID, they will be issued a citation but not taken to jail). In the last three years, this policy saved nearly 600 people from being taken to jail – saving their dignity and saving our system $3 million.
On March 30, 2019, after fighting for three years to get this program started, the Community ID of the Palm Beaches was born! We have won commitments thus far from the cities of West Palm Beach, Lake Worth, and Belle Glade to accept the ID (and from West Palm Beach – half of the funding needed for the Program). Coordinated by the Legal Aid Society of Palm Beach County, the Community ID Program issues IDs to any resident of the County who is in need of an ID, to use as a valid, accepted form of identification. Since 2019, there have been 8 ID drives and over 3,000 people now have IDs.
Locally and throughout the state, in partnership with our sister DART organizations, we worked to get Police reducing the number of children being arrested for first time misdemeanors, and instead using civil citations. As a result, this past year 469 children received a civil citation instead of being arrested in Palm Beach County. In addition, in April of 2018, we got a state bill passed that mandates that every jurisdiction throughout the state has a juvenile civil citation program.
In 2013, PEACE got the city of West Palm Beach to establish and fund a Neighborhood Accountability Board program, which takes youthful offenders and puts them in a research-based program proven to turn their lives around.
In November of 2009, PEACE got the county commission to create a dedicated stream of revenue that will waive impact fees for the development of affordable housing. As a result, $2.4 million has gone toward funding 1,138 units of affordable housing.
In 2013, PEACE got the County Commission to pass a Wage Theft Resolution, allocating money to the Legal Aid Society to take on cases of wage theft and creating a special Wage Theft Docket within the court system so that these cases could be swiftly heard. To date, nearly $1.2 million has been recovered for 1,200 Palm Beach County wage theft victims.
In January of 2015, PEACE got the Board of County Commissioners to unanimously pass the Glades Employee Incentive Program, which provides a 30% salary reimbursement incentive to employers who hire Glades residents for county projects.
Interested in a career with PEACE?