CAJE
Congregations Acting for Justice and Empowerment
What is CAJE?
Since 2004, CAJE has ensured the implementation of positive changes in areas such as Healthcare, Education, Housing, Job Access, Public Transportation, and Suicide Prevention, and more. We are a multi-issue organization that has come together to act on the root causes of community problems in the belief that united, we can be a powerful force for improving the quality of life and business climate for the entire tri-county area. We empower "everyday citizens" to act on behalf of themselves to bring about long-lasting systemic change.
CAJE is managed by Lead Organizer Amy DeVries and an executive board representing our member organizations. Our group is made up of 27 faith-based organizations, representing over 8,000 people in southwestern Indiana.
First Presbyterian Church of Evansville
Bethlehem United Church of Christ
Cleaves Memorial CME Church
Corpus Christi Catholic Church
Holy Rosary Catholic Church
Islamic Society of Evansville
Nazarene Baptist Church
Patchwork Central
St. John the Baptist Catholic Church
St. Wendel Catholic Church/St. Francis Xavier Catholic Church
Tri-State Hindu Temple
All Saints Catholic Church
Central United Methodist Church
Community of Christ Church
Holy Redeemer Catholic Church
St. Peter's (Highland) United Church of Christ
Mt. Olive Galilee Baptist Church
Old North United Methodist Church
St. Benedict Cathedral
St. Lucas United Church of Christ
Sts. Mary & John Catholic Church
Unitarian Universalist Church of Evansville
St. Paul's Episcopal Church
Zion Missionary Baptist Church
Independence Baptist Church
Bethel United Church of Christ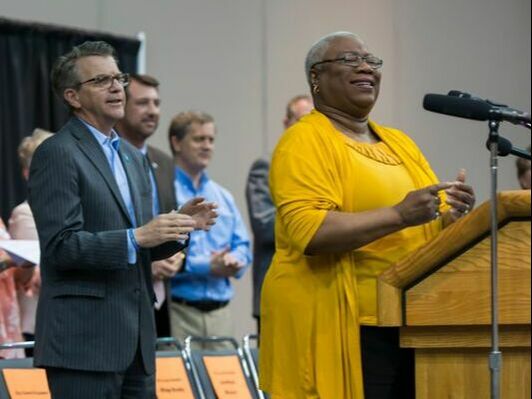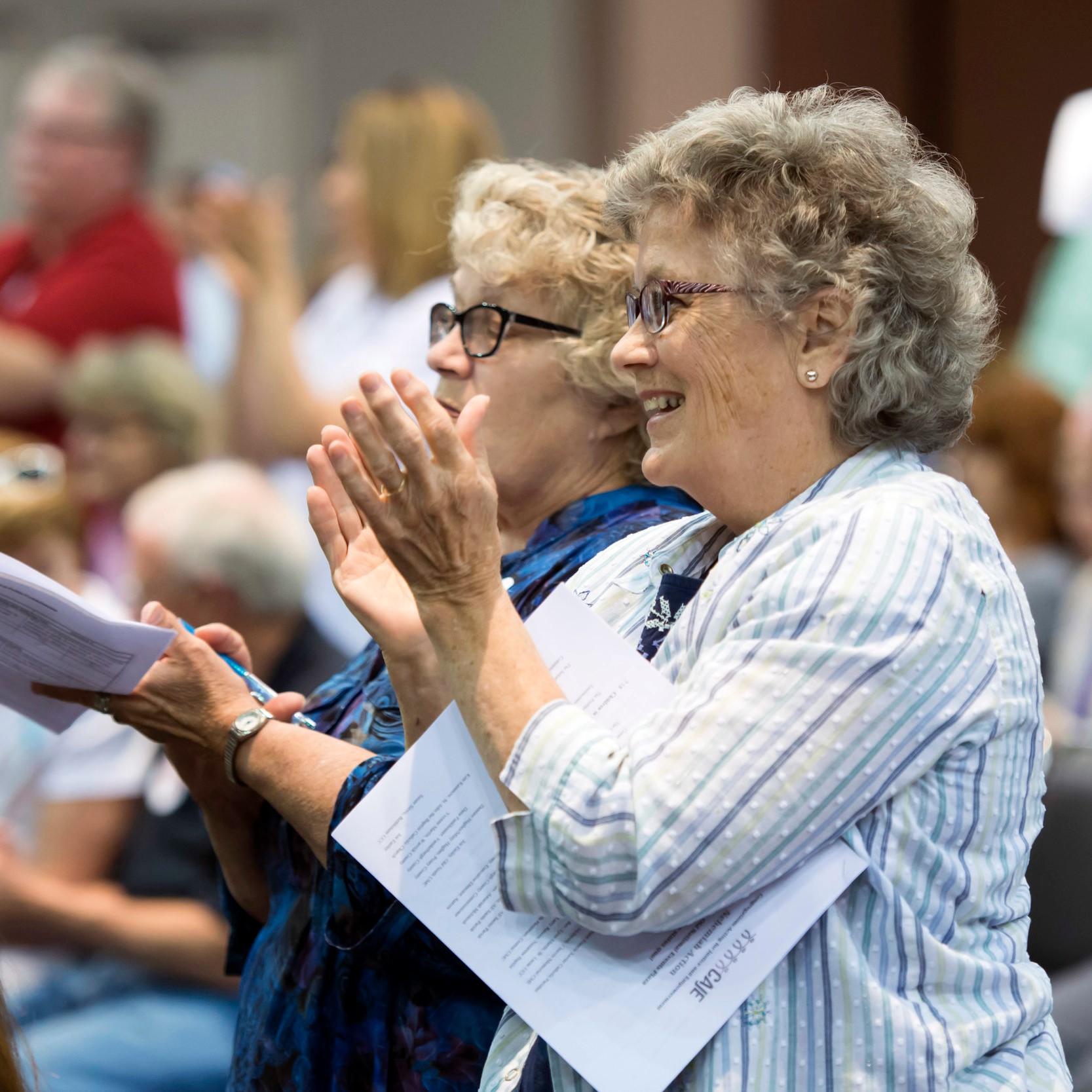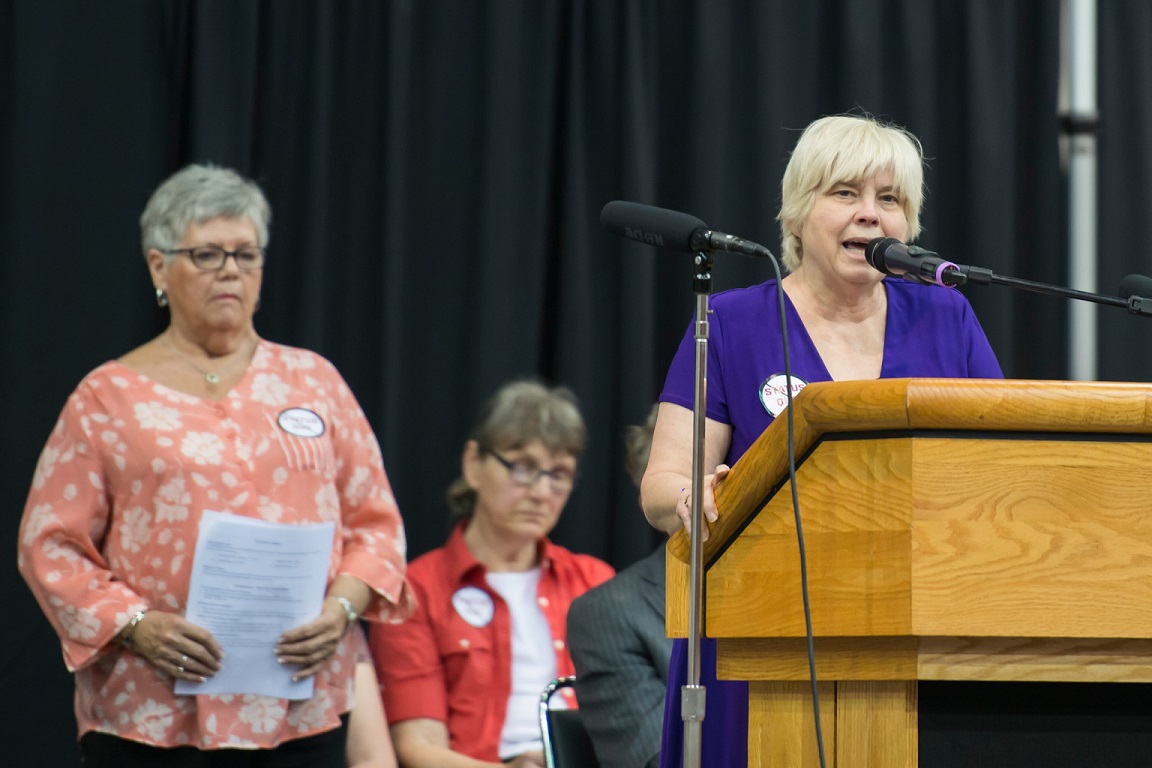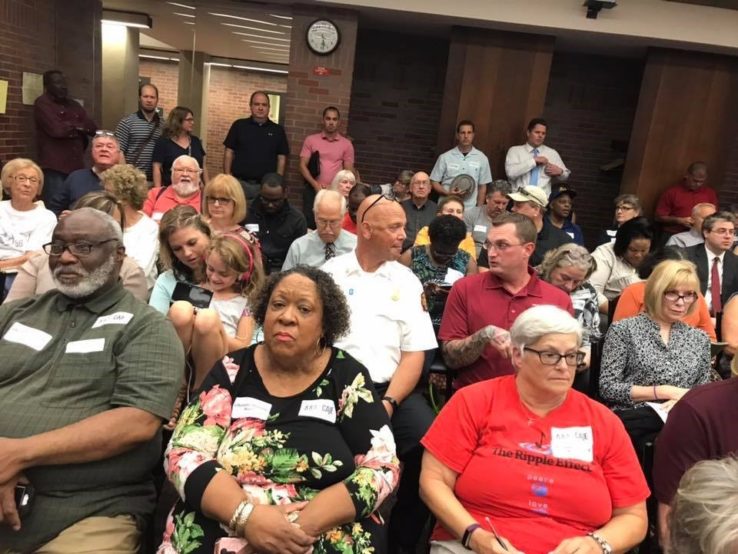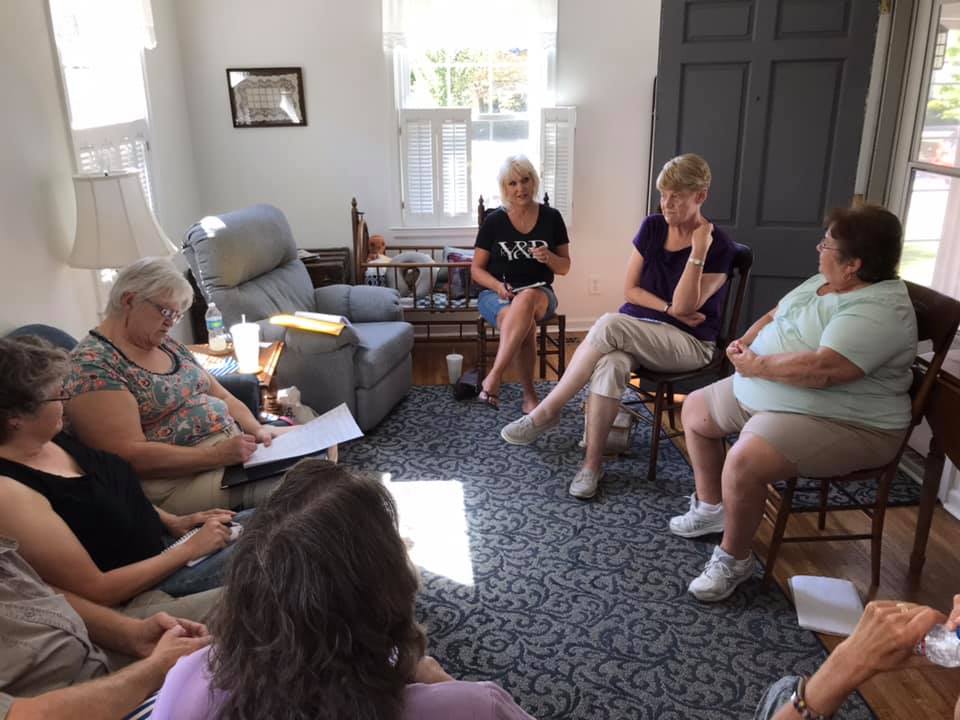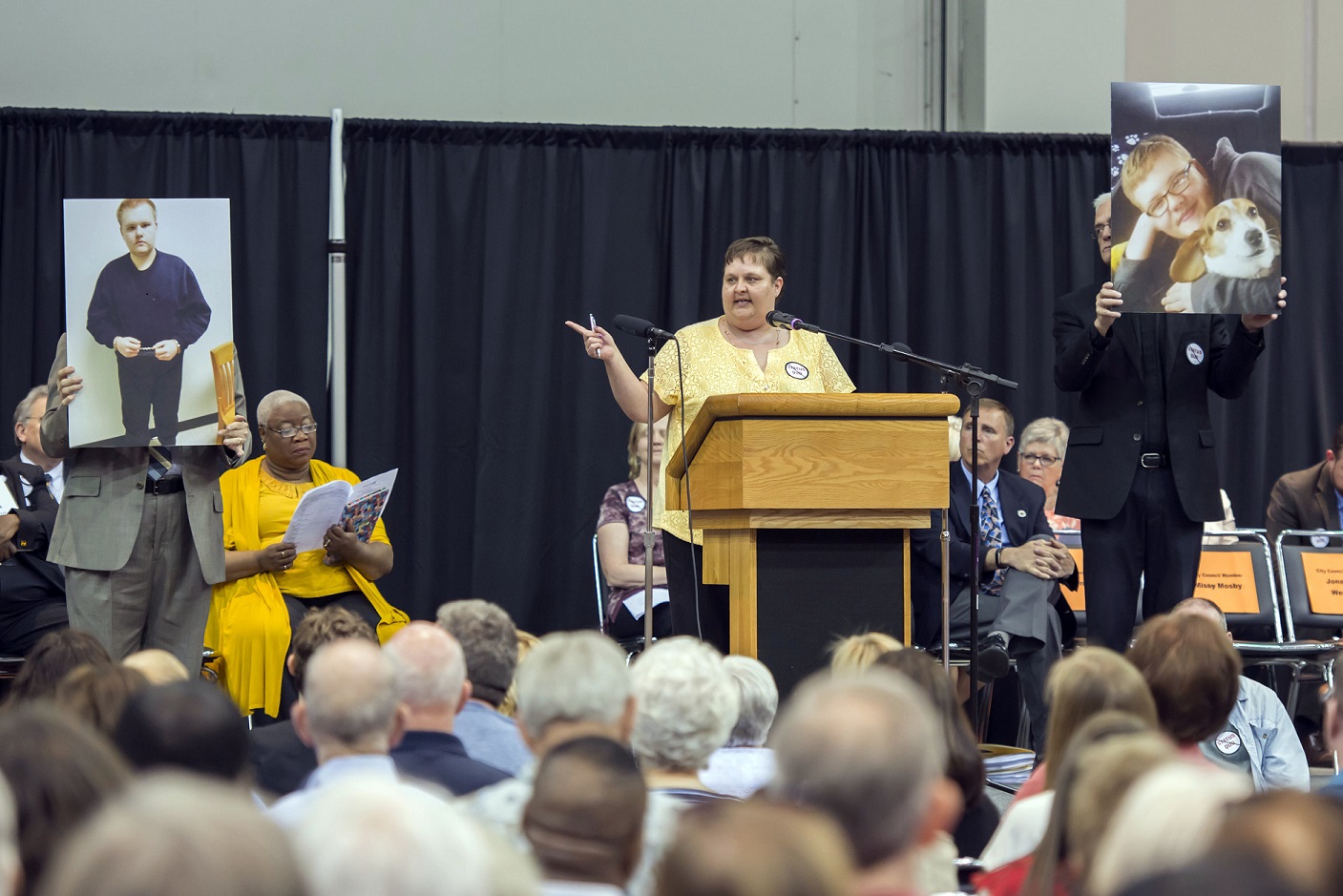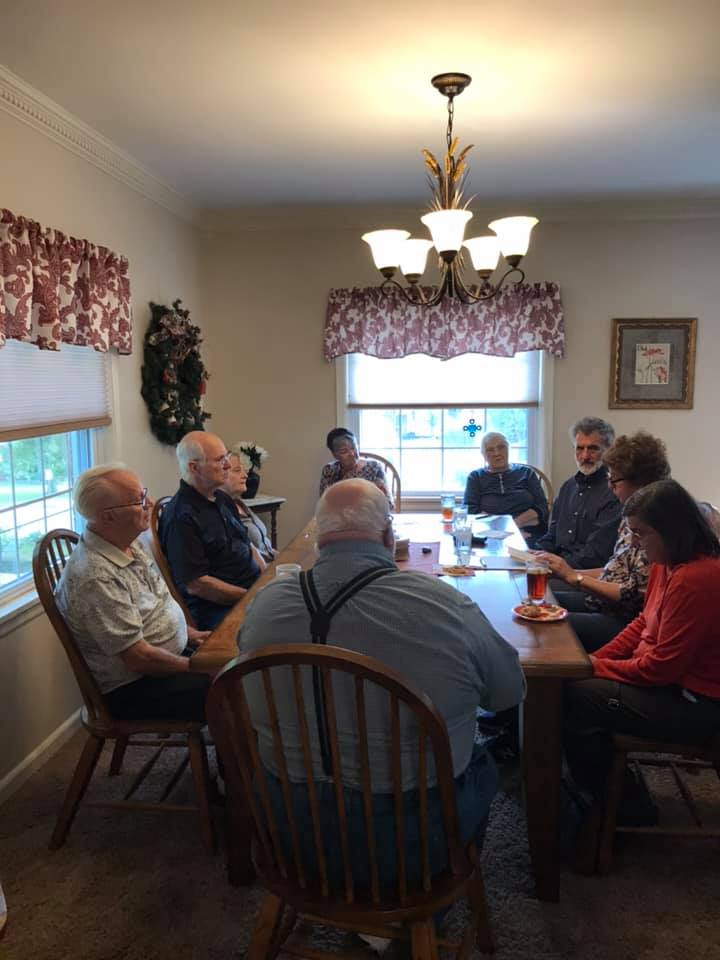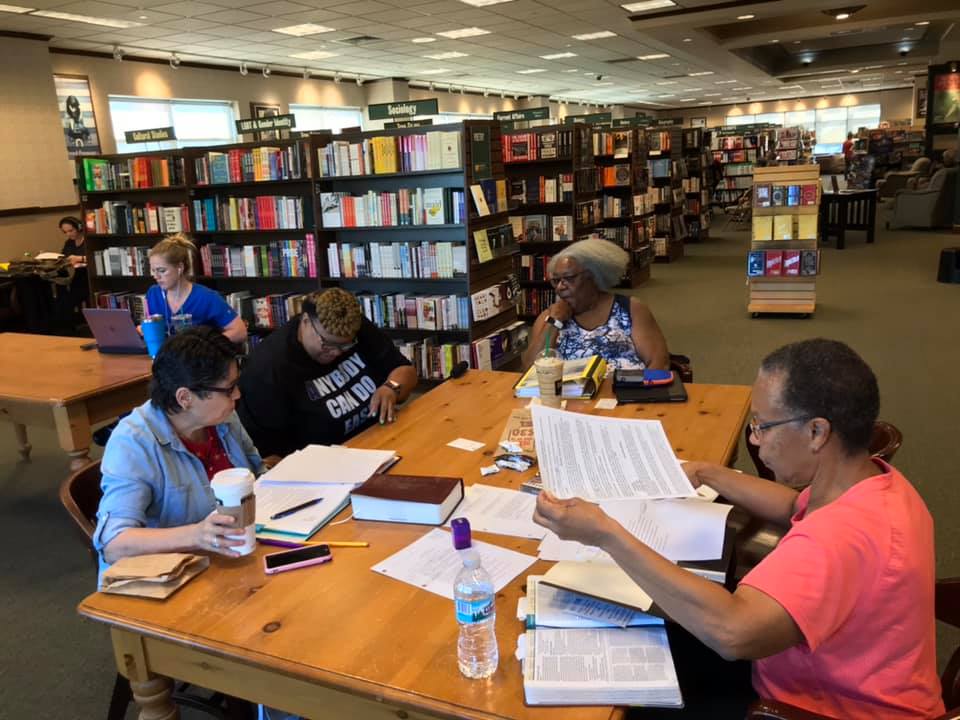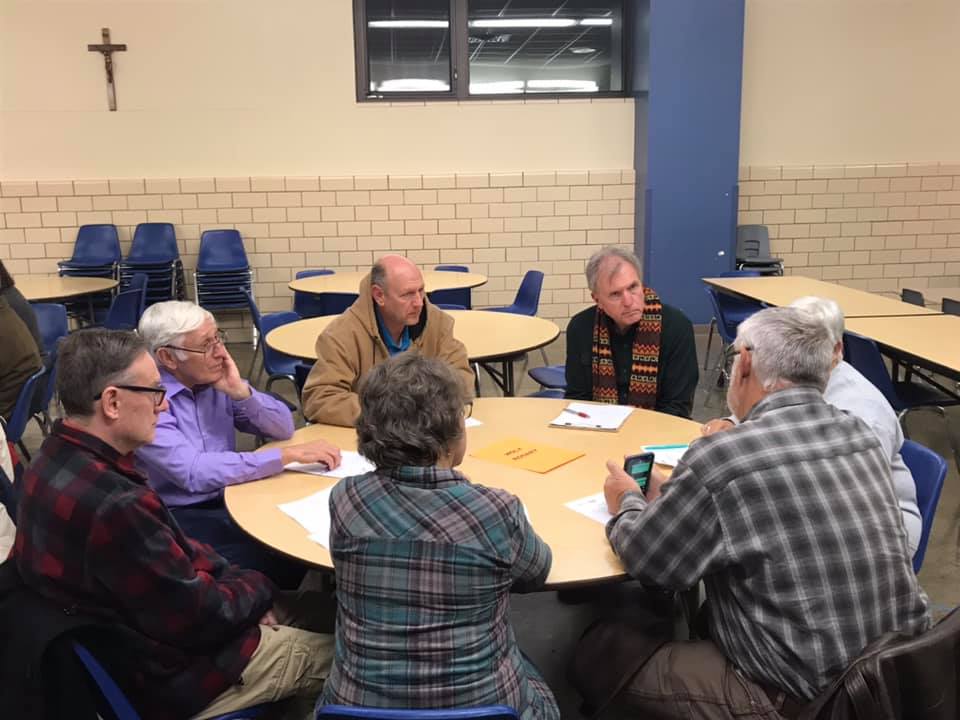 Our Impact
Read more about our impact in Evansville below.
Since 2014 countless lives have been saved in the city of Evansville, Vanderburgh County, Warrick County, and Posey County, due to CAJE's three-year push to equip all local first responders with the opioid overdose antidote Narcan.
Mayor Winnecke followed through on his 2021 Action commitment and allocated "seven figures" ($5,000,000 for 2022 – which was approved – and another $5,000,000 for 2023) into the Affordable Housing Trust Fund. In addition, he allocated $500,000 for 2022 as a line item in the budget, which was also approved by City Council.
The city committed to allocate $600,000 ($300k in '22 & '23, respectively) towards operating expenses for the Evansville Diversion Center. $300,000 was approved for this budget year from ARPA funds. $4 million was allocated for a pediatric and family behavioral and mental health unit (Dual Diagnosis campaign). The unit will be up and running within two years.
At the 2014 Nehemiah Action, CAJE won commitments from Mayor Lloyd Winnecke, ECHO's Sandy Strader-McMillan and County Council President Tom Shetler to find funding for ECHO Health's proposed dental care program. This program gives low income and members of the community access to quality dental care at a sliding scale cost. The program was funded during the summer of 2014 and there are currently 19 area dentists involved in the program, with that number growing. In 2018, CAJE was invited to the ribbon cutting for a new ECHO Community Health dental clinic! ECHO now provides referrals and on-site services! Since 2014, ECHO has served over 5,000 low-income patients and has received over $1 million dollars in local and federal funding!
In 2012, CAJE got Mayor Lloyd Winnecke, County Council President Tom Shetler, State Senator Jim Tomes, County Prosecutor Nick Hermann, Judge Wayne Trockman, and Drug Treatment Court Director Larry Paul to form a working group to find funding for expansion of drug treatment court in the county. Drug treatment court is a proven method for lowering criminal recidivism and drug addiction, but had been severely understaffed in Vanderburgh County, resulting in long waitlists. The working group created by CAJE leveraged $1 million for the expansion of drug treatment court, resulting in a 20% expansion of the number of participants in the program annually.
In 2017, CAJE got Vanderburgh County Commissioner Ben Shoulders and the majority of the Vanderburgh County Council to allocate funding for a second case manager for a successful re-entry program. The case manager was hired in January 2018, doubling the capacity of the program. The county has continued to annually fund the program and the resulting reduction in recidivism has saved the county nearly $200,000 and has kept dozens of families intact