What is Justice Knox?
Justice Knox is an interfaith collaboration of congregations actively uncovering injustice and mobilizing the community to press for creative, just, fair and effective solutions in Knoxville/Knox County, Tennessee. Through Justice Knox, congregations of diverse faith backgrounds act together in response to the biblical mandate to "do justice."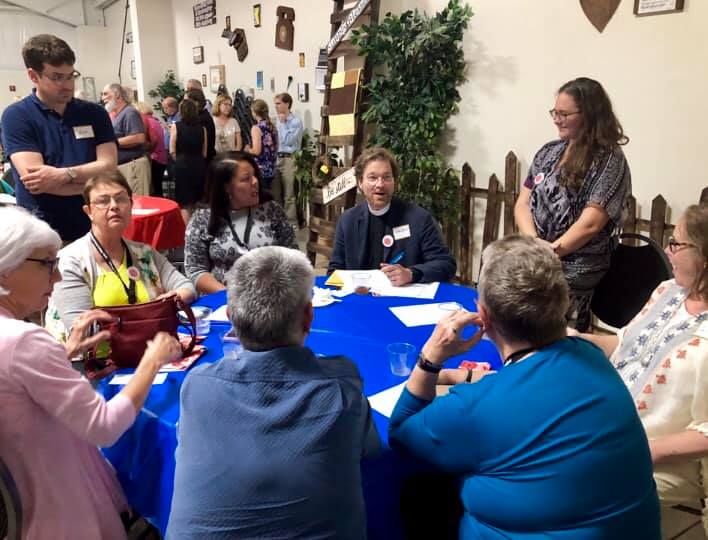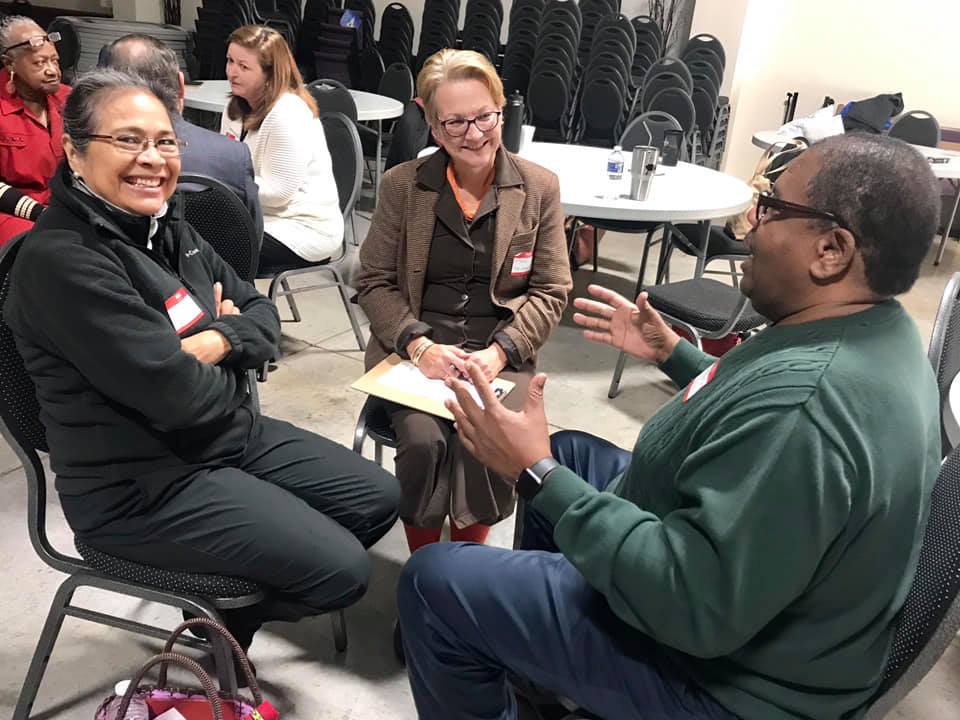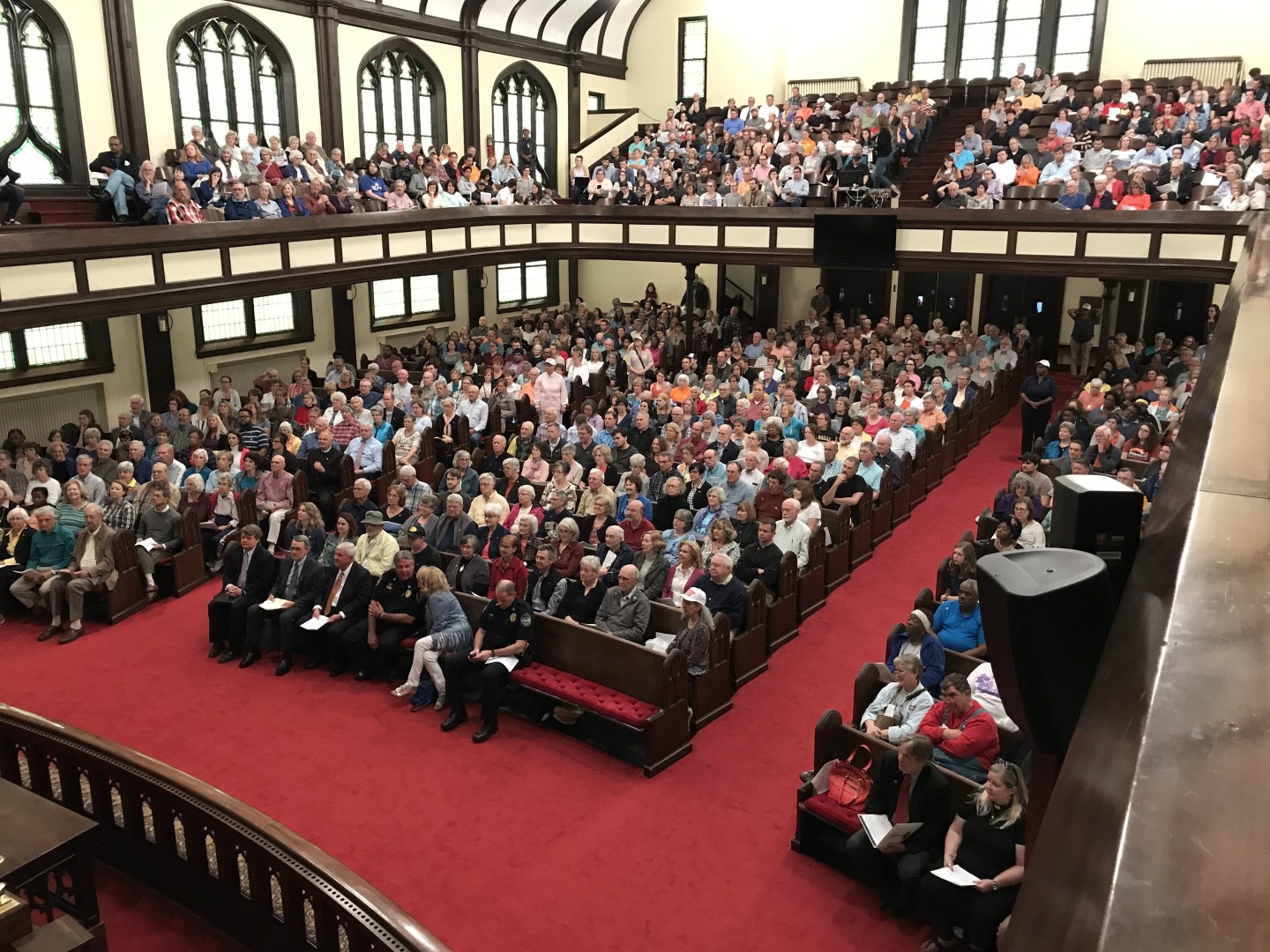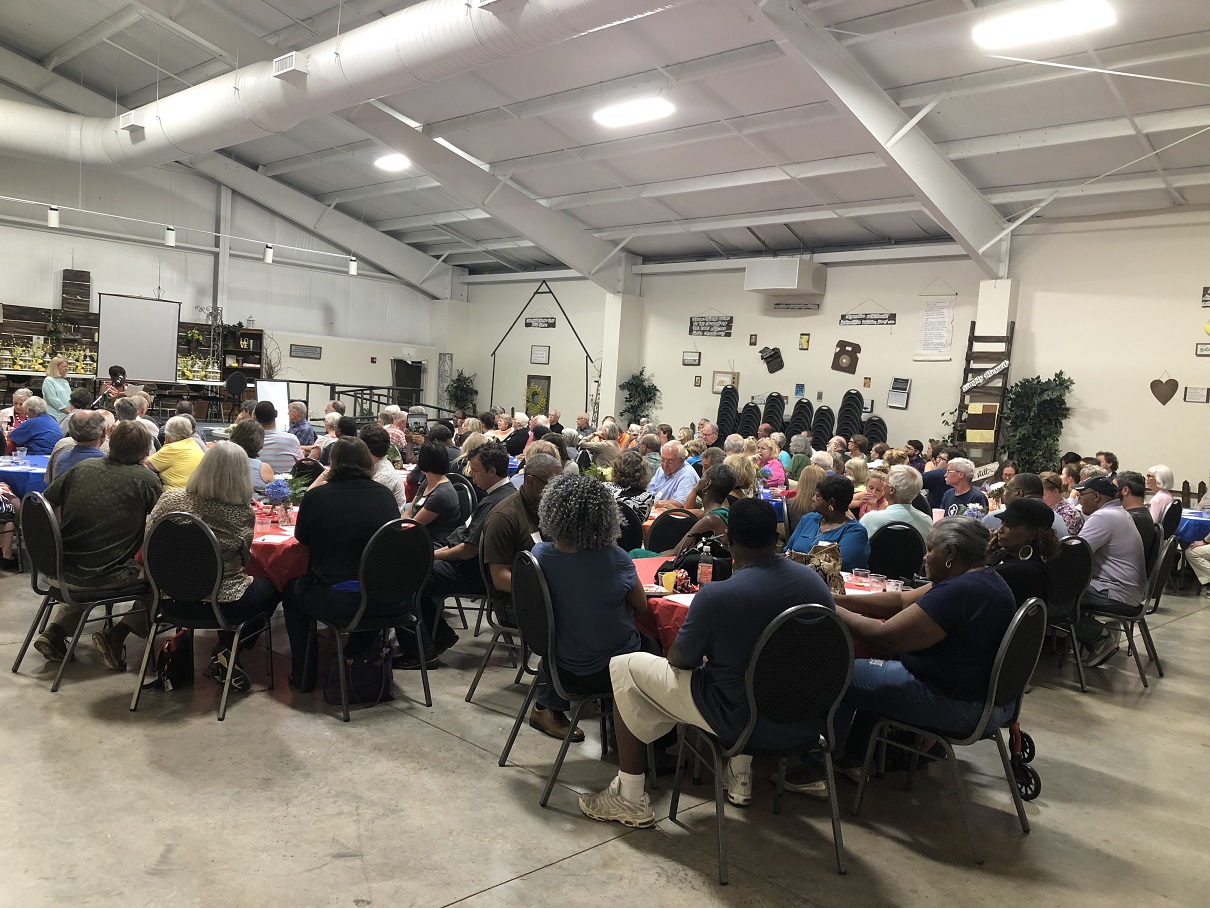 Our Impact
Find out more about our impact in Knoxville below.
The Knox County sheriff estimates that at least 25% of those in the jail have a severe mental health condition. Putting people with bi-polar disorder or paranoid schizophrenia in jail rather than treatment is barbaric, especially when they have committed no major crimes. According to Helen Ross McNabb, one of Knoxville's major mental health providers, 333 different people with mental illness enter the jail each month. The system is not only harsh, it is very expensive. According to the Sheriff, the County spends more than $100,000 a month to incarcerate people. Locking up someone with a mental illness costs 2-1/2 times as much as jailing someone without mental illness, and the person with mental illness will typically spend a longer time in jail than a person without, even for the same charge.
At our first Nehemiah Action Assembly, we took the first steps toward solving this serious community problem. With more than 1,200 people pressing for change, we got the police chief and the sheriff to agree to train all of their patrol and corrections officers (1000 + officers) in crisis intervention team training ("CIT") over 3 years. CIT gives officers needed tools in recognizing mental illness, in de-escalation, and in understanding community resources so that when an officer encounters a person in mental health crisis, the officer can diffuse the situation and divert that person from jail. As of September 2020, more than 500 patrol officers have received Crisis Intervention Training. Also at the Action, we succeeded in getting a commitment from the sheriff to lead the county in contracting with a national expert to determine next steps for addressing gaps in our broken mental health system.
Last school year in Knox County schools over 400 children ages 5-11 were suspended out of school during the first semester. More than ten times that many—4400—were suspended in middle and high schools over the course of an entire school year. Students who are suspended are more at risk for poor attendance, inability to progress to the next grade, failure to graduate, and subsequent involvement in the juvenile and adult justice systems. The situation with school based arrests is even more appalling. Our children, overwhelmingly poor and minority are being handcuffed, marched out of school in front of their peers, put into patrol cars and jailed for misbehavior defined as disorderly conduct.
At our first Nehemiah Action Assembly, we asked individual school board members to advocate for expansion of proven alternative disciplinary actions, designed to keep students in school, that are focused on restorative practices developed by the International Institute for Restorative Practice. While we did not get a positive response from school board members at the Action, immediately following the Action, the school district staff responded, sharing their plans for expansion of this proven model of restorative practices. Justice Knox is mobilizing the community in support of the school district's efforts as we work together to get full support from the school board.
community organizing careers
Interested in a career with Justice Knox?
Sign up to be notified the next time we're hiring organizers