Churches United for Justice
About Churches United for Justice
Churches United for Justice is a diverse and growing coalition of 17 churches throughout Wyandotte County. Founded in 2021, Churches United works to bring justice to all people. Utilizing our collective stories, Churches United addresses issue areas from within our congregations as we work to build our collective People Power to be able to hold our elected officials accountable.
Current Membership
Bonner Springs United Methodist Church
Bristol Hill United Methodist Church
St. Paul's Episcopal Church (Iglesia Episcopal de San Pablo)
Wyandotte United Methodist Church
First Baptist Church of Quindaro
Peace and Fellowship Church
Salem Missionary Baptist Church
Rosewell Church of Christ
Mason Memorial Community Church UMC
Kansas City Community Church
Oak Ridge Missionary Baptist Church
About Churches United for Justice
Our Impact
Churches United for Justice is currently pressing local leaders to commit to addressing a variety of issues important to Wyandotte County residents. Current campaigns include pushing to fund affordable housing and elder care. We are also in the problem analysis phase of our Violence Prevention campaign to organize towards Group Violence Intervention policies. Learn more about our fight and impact in Wyandotte County below.
We won a resolution before the full commission to become a Community for All Ages. This is the first piece of our ongoing fight to make Kansas City a more supportive place where older adults can thrive.
On June 7, 2022, over 1,000 concerned members of Churches United gathered at Mt. Carmel Church of God in Christ in Kansas City, KS.  We pressed our mayor and Unified Government commissioners to prioritize federal stimulus money for two urgent needs:
An affordable housing and equity trust fund, to reverse the effects of red-lining

Implementation of group violence intervention, a proven strategy to reduce gun violence.
We won commitments from three local officials at the action and are currently following up to ensure victory on these campaigns.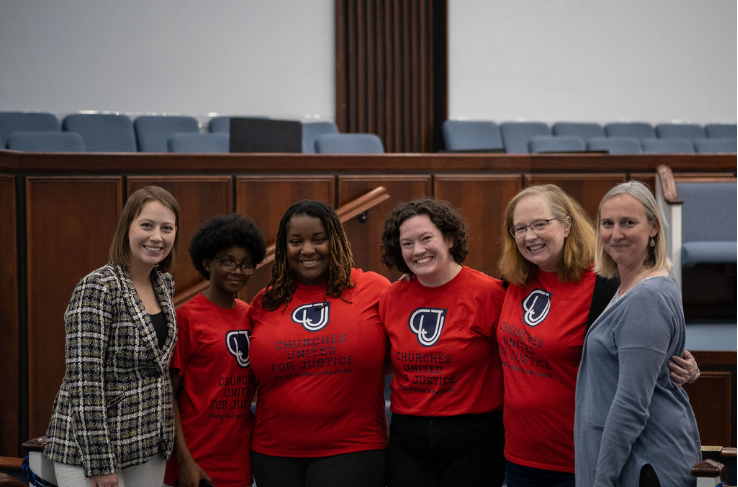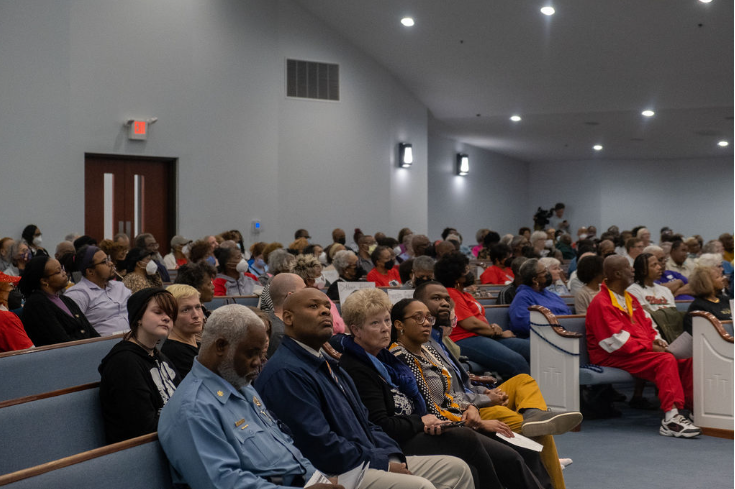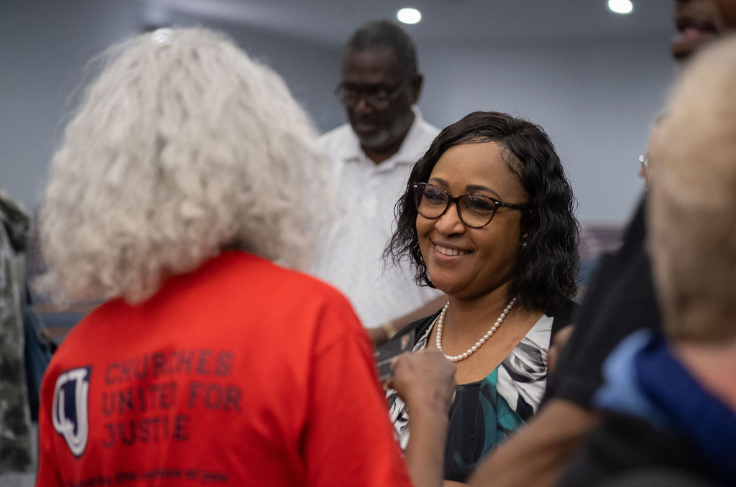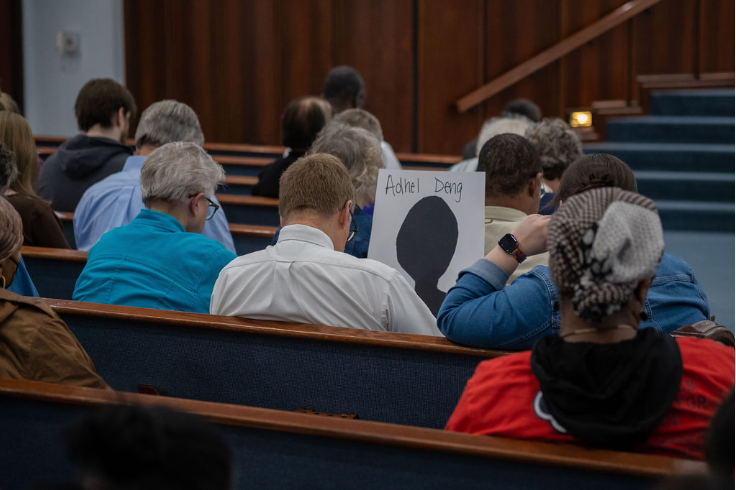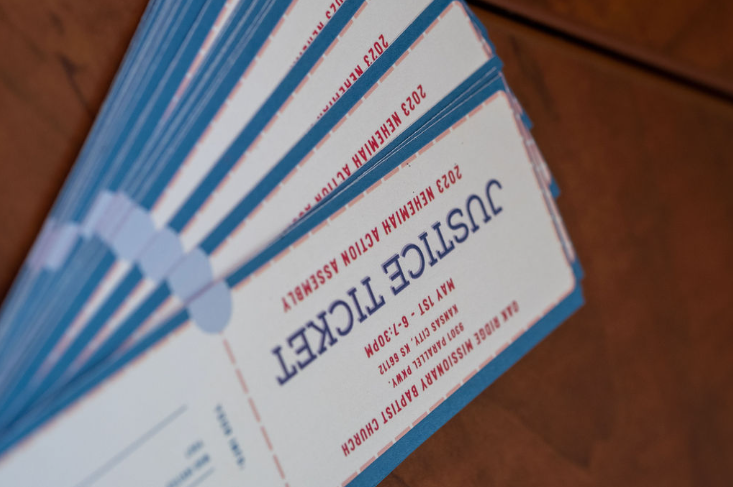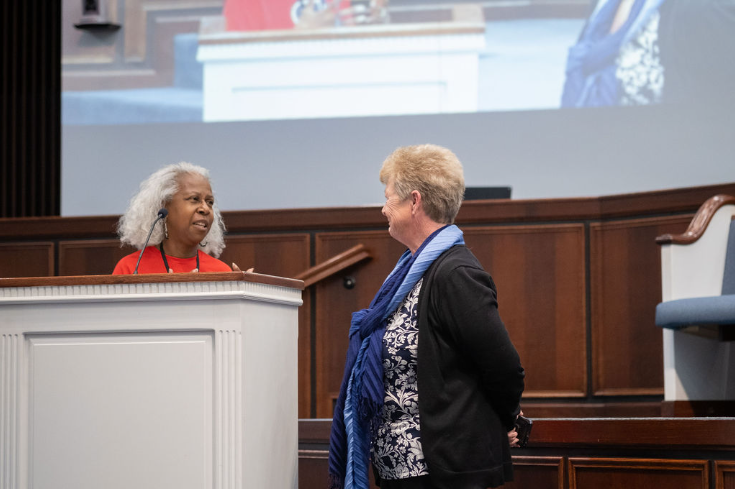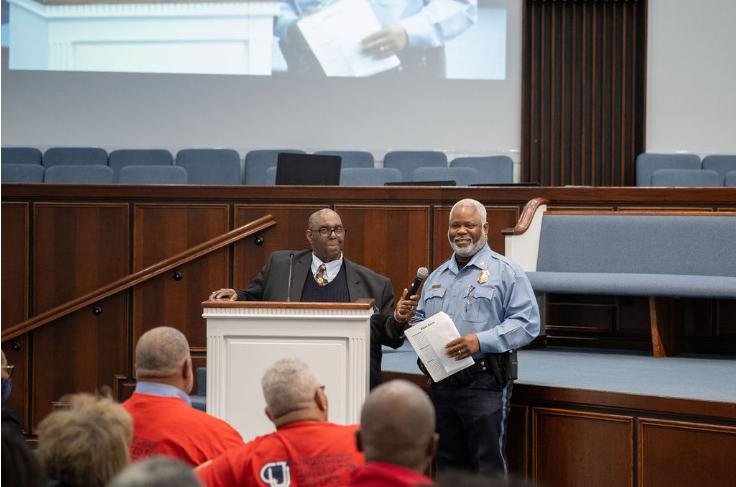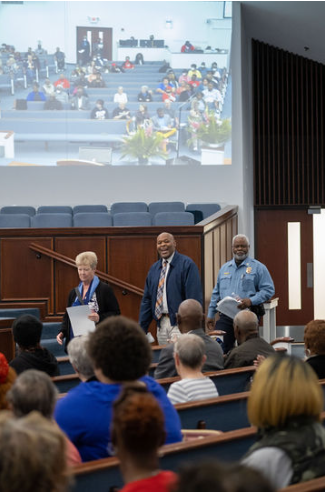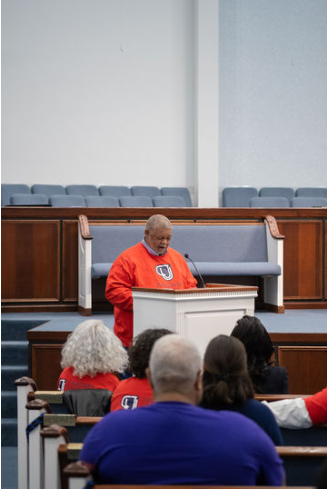 Interested in a career with Churches United for Justice?
Churches United for Justice in the News